DJ White Owl, the popular mixtape DJ, has died. His artist and friend Pokerface first reported the news on Instagram on Monday: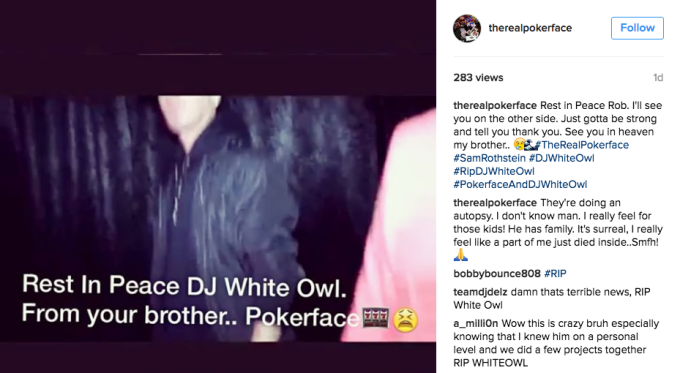 DJ White Owl was an influential presence on the mixtape scene for almost a decade. He premiered tracks by Lil Wayne during the rapper's influential "mixtape Weezy" era. He also had frequent exclusives from Dipset, D Block, and others. DJ White Owl released countless tapes, including over a hundred volumes of his Drop That series. Hip-hop fans of a certain age will forever have his famous tag, "DJ White Owl, drop that!" echoing in their heads. 
The DJ's influence was acknowledged by other notable mixtape hosts: Green Lantern, Big Mike, Harry Fraud, and DJ Beanz.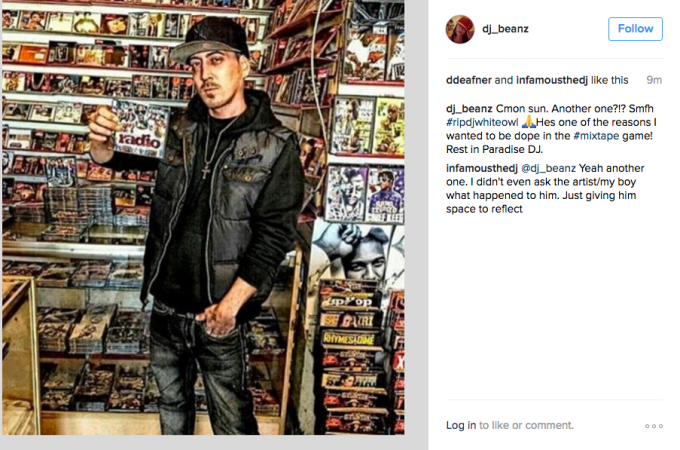 Joe Budden also marked White Owl's passing on Twitter.
In addition to DJs and artists, scores of fans left tributes on social media.
DJ Beanz told Complex about her memories of copping White Owl's tapes. 
"When I lived in Boston & also when I moved to the DC area, I used to drive to NY just to get White Owl, Funk Flex, Green Lantern & Kay Slay mixtapes," she said. "He's one of my inspirations and reasons I take my mixtapes so seriously and go so hard for my Reigning Real series."
If you're interested in hearing DJ White Owl's work, many of his best blends can be found on his Soundcloud page. Hundreds of his mixtapes are also archived over at livemixtapes.com.