Beyoncé has released the official video for her LEMONADE single "Sorry," and it's a tour-de-force of everything fans love about Bey. "What are you gonna say at my funeral now that you've killed me?" she begins. "Here lies the body of the love of my life whose heart I broke without a gun to my head. Here lies the mother of my children, both living and dead. Rest in peace my true love, who I took for granted. Most bomb pussy, who because of me sleep evaded."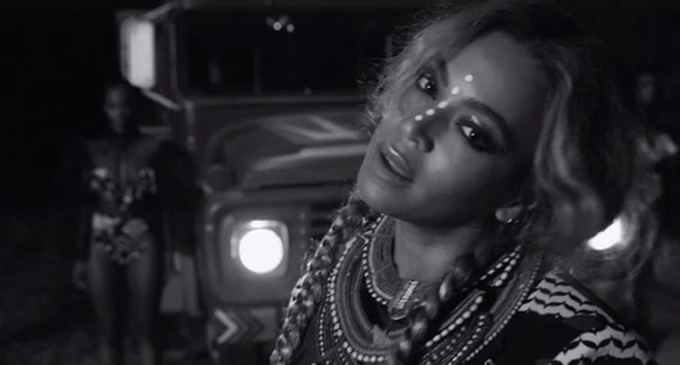 This is the first video she has shared from her LEMONADE film. Shot entirely in black and white, the video features Serena Williams and Bey clad in all black wandering around a stately mansion. In between, it cuts to Beyoncé and a troop of face-painted women doing synchronized choreography in a bus emblazoned with the words "Boy Bye."

"Sorry" is the latest radio single from Beyoncé's critically acclaimed album LEMONADE. The project sparked cheating rumors between her and Jay Z, largely due to the contents of "Sorry," which urges a man (never technically identified as Jay) to call up "Becky with the good hair." This line in particular sparked an online witch hunt amongst Bey's fans, who accused both Rachel Roy and Rita Ora of being the mysterious "Becky."

More recently, it's surfaced that Bey and Jay may have crafted the entire storyline together, and that Jay's next album—potentially a collaborative project with his wife—would address the allegations raised on LEMONADE.
For now, we'll just have to sit back and enjoy what Bey has for us. You can check out the official video for "Sorry" video above.