It seems like the bad blood between the Game and Young Thug just wont die. In yet another round of completely unnecessary shots, the Game had some strong words for Young Thug on his Instagram page yesterday. The Compton rapper originally posted a picture of himself partying in a giant teddy bear head in Dubai, and asked his followers if the picture reminded them of the movie Ted. 
Things quickly went south after one person commented "You gonna need a Ted when The Thugger catch yo ass!" Game obviously didn't take too kindly to this, as he quickly clapped back, saying "You must be joking... I will beat the Victoria secret out that boy/girl."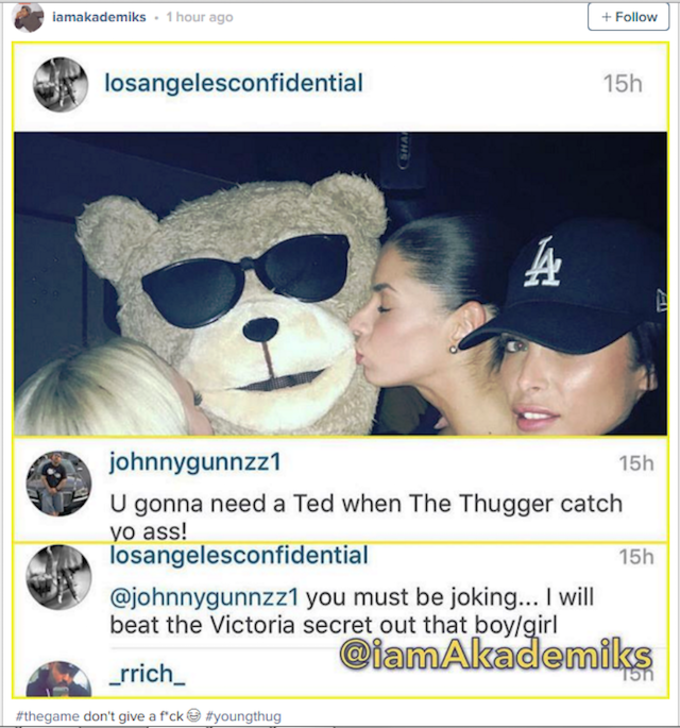 As mentioned, this is far from the first time the rappers have beefed publicly. The pair have been trading shots since early last year, with the Game primarily going after Thugger for his androgynous fashion style and Thug clapping back at him with colorful insults, calling him a "pu**y ass ni**a" for discussing their beef on The Breakfast Club with Charlamagne. Knowing these two, their ongoing war of words isn't likely to be over anytime soon.