After teasing us with a few short clips, Apartments.com revealed its full length Super Bowl commercial tonight, starring Lil Wayne, Jeff Goldbum, and a George Washington look-alike. Set to a gospel choir rendition of "Movin' On Up" from The Jeffersons, Goldbum sings his way through an elevator tour of a skyscraper apartment building.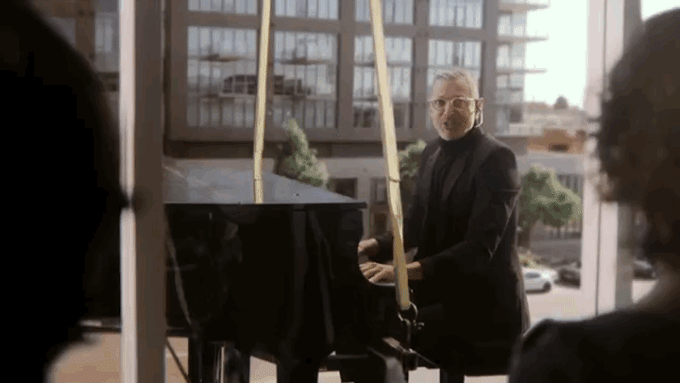 Soon enough, he encounters Wayne and George on the rooftop, where they're hanging out and grilling burgers (and for some reason, beans). Tunechi is sporting a strange hat, and even has an apple pie ready.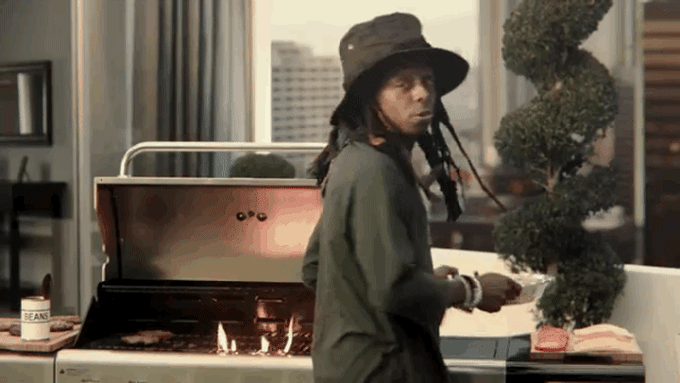 Wayne is just the latest rapper to star in a Super Bowl commercial. T-Mobile revealed its ad with Drake earlier today.