Many music-loving Americans got hooked onto the UK grime scene in a huge way in 2015 via artists like Skepta and Novelist, but the sound has been around for some time. In the past few years, Darq E Freaker has slowly edged his way into the hip-hop consciousness, producing tracks for Danny Brown alongside doing official remixes for Kelis and Gunplay. Freaker's a beast on the beats, and his next EP, ADHD, could convert even more heads who are looking for speaker-freaking bangers.
The first glimpse of this five-tracker is "2C-I," a track that's been featured in a number of his sets over the last few years. His signature squelchy melody dances effortlessly over monstrous low-end, setting a weird mood. Remember when Katt Williams joked about drinking coffee with Sambuca? It kind of feels like that; properly chilled turn-up.
If you're in Brooklyn on March 25 and are trying to see Darq E Freaker in action (alongside D Double E), hit up the Palisades. Grab tickets today.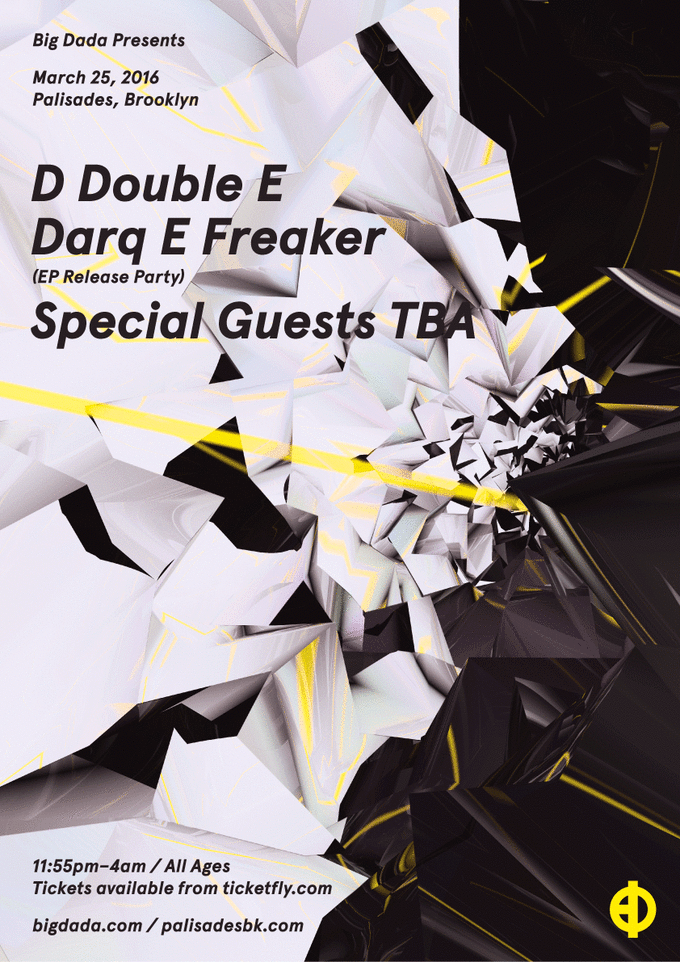 ADHD is due out on April 1 (digitally) via Big Dada. You can stream "2C-I" below, and pre-order ADHD via iTunes or Bandcamp today.