If that recent story about a young G Herbo fan willing to risk suspension for another spin of Ballin' Like I'm Kobe taught us anything, it's that being a true day-one is most definitely a full-time job. Travis Scott clearly recognized this when he encountered a 14-year-old fan with a Rodeo tattoo recently, inspiring him to gift the young fan with his chain: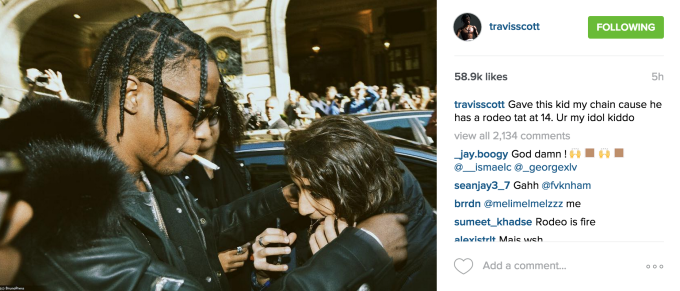 Anything can happen at the night show.
Meanwhile, tatted fans all across the nation might soon be able to receive a chain or two from Scott, particularly if recent whisperings surrounding a possible Kanye West x Travis Scott joint tour are to be believed.