It's already been well documented that Drake is a rising ping pong guru, and while it appeared that nobody was coming for the crown as hip-hop's best ping pong player, it looks like Cam'ron might have something to say about it. Killa posted a video of himself dominating on the table yesterday, and it was straight lightwork, and Cam made sure everyone knows just how good he is when he included the caption, "#DaBlackDjokovich."
This is very serious. Someone needs to arrange a winner-takes-all ping pong match between Drake and Cam'ron and promote that shit like it's the Super Bowl. This has the potential to have everything from OB Obrien dressed as the OVO owl mascot to 40 and A-Trak making fire instrumentals on the spot to set the mood. The in-match music could alternate from "Back to Back" to "I Really Mean It" after each player notches a point, with notable people from each crew dropping in ad-libs at just the right time. Imagine Freekey Zekey and Hush going back and forth with shit talk while Drake and Cam trade blows on the table.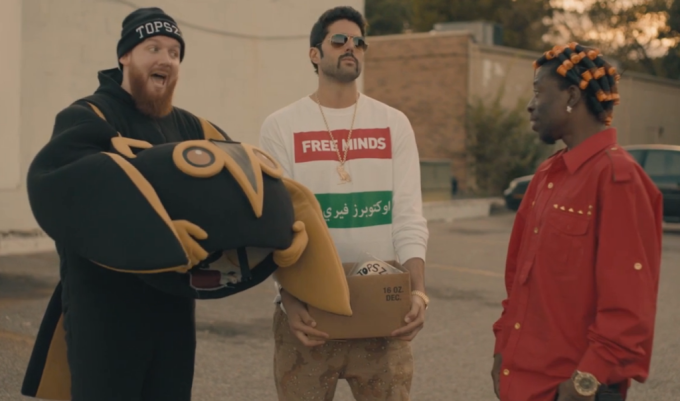 On paper, it appears that Drake might have the edge over Cam in the battle with his youth, but if you take a closer look at Killa's game, it's quite polished and his strong backhand might just tip this in his favor. Though, Drake does have Serena Williams in his corner and maybe she could translate enough tips from her work on the tennis court to lean things Drizzy's way. Regardless of how this could play out, the entire thing would be a spectacle that we have to see. Someone call HBO, PPV, Fox, whoever. Let's make this happen. 
And one thing we know for sure, the winner gets to play Justin Bieber.