UPDATE (8/28/2015): It looks like Drake showed up after all. Take a look at Tidal's snarky update message during several minutes of down-time during the live stream of Lil Wayne's Lil WeezyAna Fest below.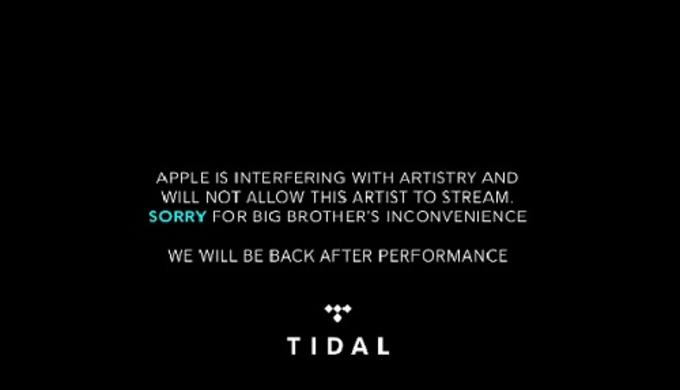 1/2 Apple is interfering with artistry and will not allow this artist to stream. Sorry for Big Brother's inconvenience.

— TIDAL (@TIDALHiFi) August 29, 2015
2/2 We'll be back after the performance.

— TIDAL (@TIDALHiFi) August 29, 2015
See original story from August 28, 2015 below.
Apple Music just upped the ante in an ongoing streaming war with Jay Z's Tidal. According to PageSix, Apple Music threatened Tidal with a $20 million lawsuit over a potential Drake appearance at Lil Wayne's Lil WeezyAna Fest in New Orleans tonight (August 28). PageSix reports that Drake planned to make an appearance at the concert, a benefit for Weezy's Tha Carter Fund on the tenth anniversary of Hurricane Katrina, and Apple Music executives threatened legal action due to the show being streamed on Tidal. While Drake's exclusive deal with Apple Music isn't public information, the site hints that the Canadian rapper's cross-platform performance on Tidal would constitute a breach of contract. 
"Legal letters have been sent to Tidal warning that Drake cannot appear on the Tidal stream of the festival, either solo or part of a group, and if the warning was ignored, the liabilities could be up to $20 million," a source reportedly told PageSix. 
If Drake does appear at the show—or even if any of his music is played at any point—Tidal might be forced to cut the live feed, excluding the at-home audience from one of the night's obvious highlights. So far there hasn't been a Drake appearance at the concert, but we'll update this story as it develops.