Drake keeps the game steadily satiated with new music, but it's been a while since he delivered an accompanying visual. That cold streak ended last weekend when he dropped the music video for his If You're Reading This, It's Too Late banger "Energy." The clip, which premiered on Apple Music as the first official offering from their new deal together, is Drake's most experimental yet.
Intercut with a standard rap video setting of him and the OVO squad turning up to the song are scenes that show Drake's likeness imposed on various celebrities in career and/or lifestyle-defining moments for them. Needless to say, viewers were left with a lot of questions. So we got in touch with the video's directors, duo Fleur & Manu of the Division Paris production company. The duo is more accustomed to directing visuals for the likes of M83 and Gesaffelstein, but they were happy to provide answers about Drake's artistic intent and their first rap video overall. 
How did you guys link up with Drake?
He called us and said he would be honored and would LOVE to work with us! I mean, it looks simple that way, but believe us, when it's Drake on the phone, it's pretty cool.
Who came up with the concept originally? How was it fleshed out?
He came up with the idea of having his head on VIPs, and we thought it was pretty cool, so we directly said yes. Then we would evolute to kind of weird mixes of him and the different characters, which created these Drake "creatures." 
Talk about the visual techniques you used to put Drake's likeness on people like Rob Ford, LeBron, etc.?
We shot the scenes with sosies [look-alikes] and the same art direction, lights, costumes. Then a second time around we shot Drake's head on a green screen, recreating exactly the same lights, camera lenses, and head movements. Then MATHEMATIC, a post production company, did an amazing and fastidious job to mix and recreate realistic faces.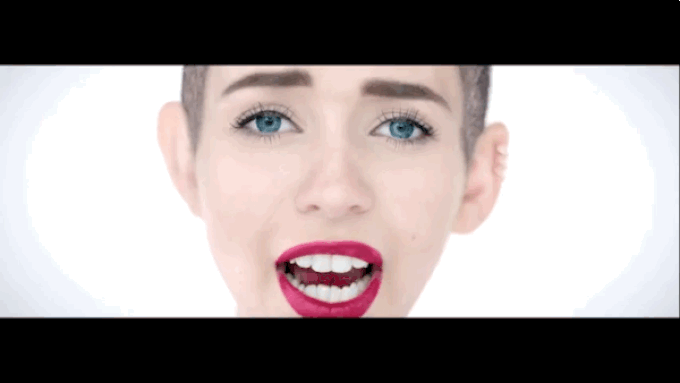 Was he hesitant about any of them? The Miley and Oprah images in particular are quite bizarre.
Hahaha, you make a good point! At the end he was not sure about those two, but we really insisted on that because we thought they are the more impressive of the bunch, and finally that's why Drake is Drake: He said yes. And there are a couple of others you'll never see, but that's a secret.
What went into choosing both the celebrities and the moments? Why Kanye filming the "Bound 2" video (especially given that he appears during the "strippers in my life, but they're virgins to me line")? Why Tom Cruise? Bieber for Calvin Klein? 
He gave us a list of artists that are famous for being publicly hated or criticized, that he would like to represent in his video, like Kanye, Bieber. Tom Cruise was our idea. Then we chose the scenes and on what part they should appear...and the "Bound 2" line made sense to us, not to you?
Switching gears, talk about the video's other primary setting, Drake and his boys in a classic rap video white background. Was the whole OVO squad there? Are these cutaways meant to anchor the video in reality in contrast to all the CGI/celeb fun?
We don't like to be stuck in one style or another. The video is pretty unusual for rap, and we wanted to get a kind of tribute to classic rap videos we loved when we were kids, and make it more minimalist, classy, and realistic. Though it was a good way for us to have Drake telling you the story of those celebs/him with enemies in contrast with the true life with true friends.
Drake interpolates Lil B's cooking dance at one point. Do you know if the Based God officially granted him permission?
Absolutely no idea about that. You'll have to ask Lil B!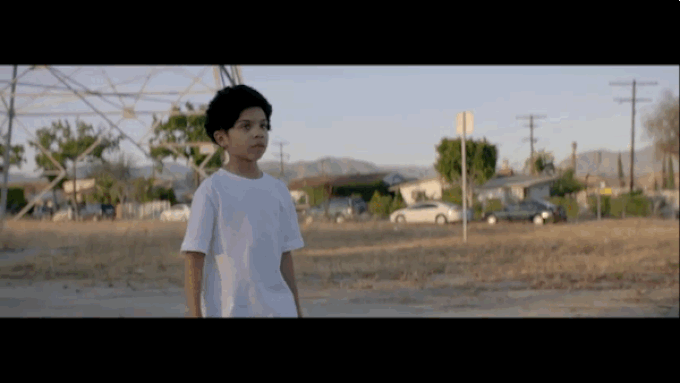 What's the deal with the little boy?
The little boy represents Drake as a child, being surrounded by enemies since he was born. At the end, the kid that has a gun on him has a mask with Drake's face. So maybe he is his own worst enemy.
Are there any other rappers you'd like to work with? Which artist, in your opinion, is releasing the best visuals right now?
We'd love to work with Kendrick Lamar. And Khalil Joseph's work for Flying Lotus was amazing.