With cold weather finally behind us, it means that festival season is here.
We're almost halfway through the year and the hottest festivals such as SXSW, Coachella and Ultra have already taken over headlines. While big names and surprise guests are obviously a main attraction for fun, the festival experience is almost always enhanced through drugs. That's right—substances are the go-to when you're trying to turn up.
It's been a common thing to discuss the types of drugs you are using on social media. Drugabuse.com actually analyzed Instagram posts to find out what people are talking about the most when they're referring to their favorite festival. They collected data from over 3 million posts and found some interesting statistics.
For one, cocaine was the most mentioned at Coachella. Another fun fact: the most Instagrammed music festival using general drug terms was Electric Daisy Carnival. And predictably, Marley Fest has a lot of festival goers mentioning weed. Burning Man, too, saw a high percentage of DMT.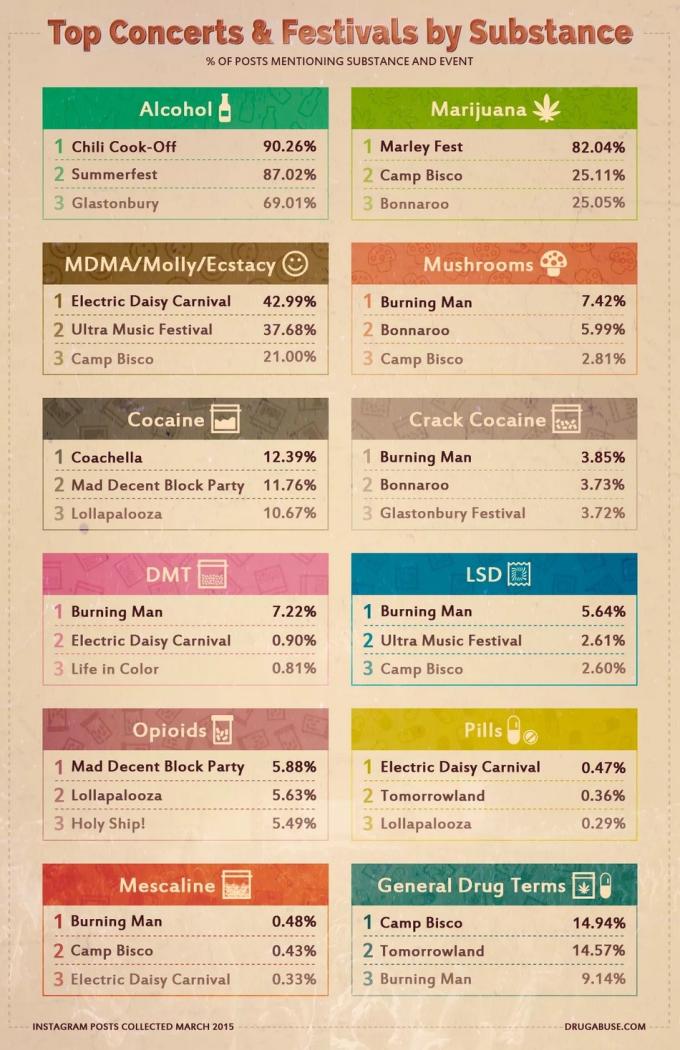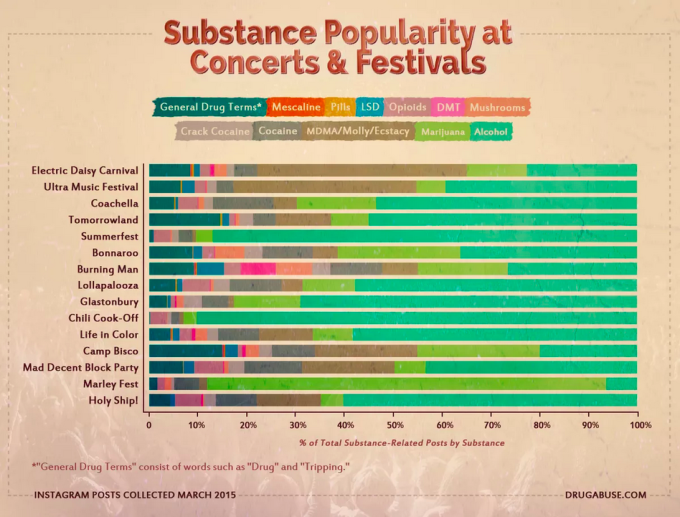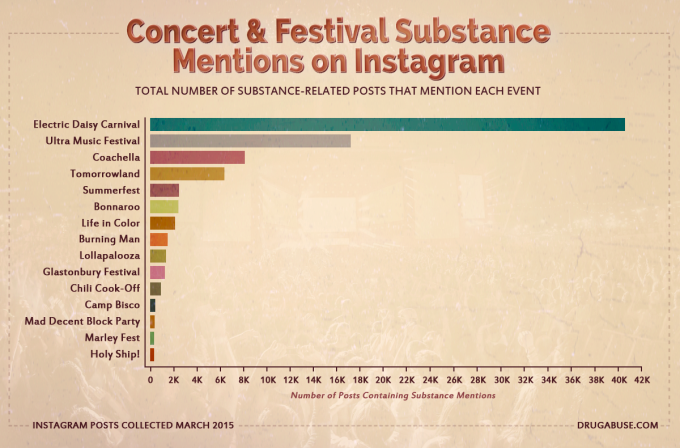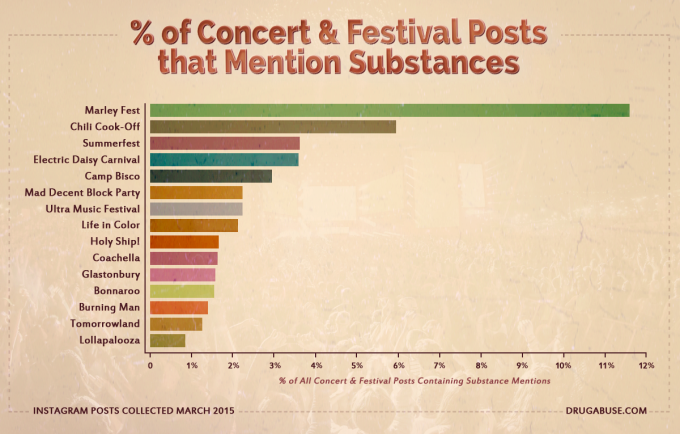 [via Mashable]
xsZmN3dDoUcKAxkq8kZTn69_Hgo5zYfQ