Can we talk about how good Rocky's A.L.L.A. videos have been, especially "L$D"? It's especially impressive considering that big budget videos are dead. It seems easy to make a video these days, and not many artists take them seriously. And when there is money to spare, it's not spent right. The Internet killed the big budget video. The Internet turned MTV into a channel dedicated to pregnant teens and people getting tricked on Facebook.
The Internet turned MTV into a channel dedicated to pregnant teens and people getting tricked on Facebook.
Taylor Swift's "Bad Blood" video directed by music video vet Joseph Khan was hyped for a week and featured a bunch of big names playing what seemed to be characters in a film. I was expecting some dialogue, somebody hanging from speeding trains, a short film if you will. Instead, what we got were actors, models, and musicians being used as props in some sort of James Bond gadget-testing facility. She and Kendrick didn't even put Wonder Woman's invisible car to use.
It was a very underwhelming affair. However comical the whole thing was, at least Drake's "Hold On, We're Going Home" had some acting and a plot. (Coincidentally, Rocky appears in that video.)
A$AP Rocky, on the other hand, uses the 'net to his advantage as he's done his entire career. Releasing "Multipy" as a video first before releasing it as just a track was another example of Rocky going left while everyone else goes right. Not to say the Harlem crew started this trend. Tyler, the Creator and Kanye West take their videos very seriously. Tyler began his Cherry Bomb promo by dropping a very dope video for "Fucking Young," and West made "Runaway" into a short film to promote My Beautiful Dark Twisted Fantasy.
When Yams (RIP) tweeted out flackojodyeseason.com everyone scratched their heads wondering what A$AP had up their sleeves. Instead of giving the premiere to a website, A$AP decided to use their social clout and debuted it on a microsite. And unlike, Swift's video, it was worth the hype. So much so that a break in the video became its own monster. The image of Yung Gleesh, draped in head-to-toe adidas gear, dancing to a piercing beat in the middle of fireworks put the D.C. rapper on the map, and forced A$AP's hand into releasing the track to "Lord Pretty Flacko Jodye 2" first, and dropping the video second.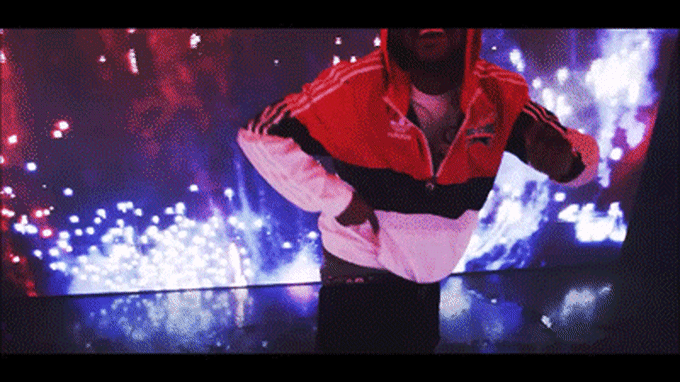 The teasing of songs within videos is a smart and creative strategy. For one, it allows for a break in action. Secondly it gives us a taste of what's to come, and lastly it gives the director a chance to get kinky and play with a different look and aesthetic. Directors Shomi Patwary ("Multiply") and Samantha Lecca​ ("Pretty Flacko 2") both did incredible jobs with the look and feel of both videos, respectively. It also helps that the three videos Rocky's released so far encapsulate the songs. "Multiply" features multiple crews in various NYC settings, "Lord Pretty Flacko Jodye 2" is nothing but madness like the beat, and "L$D" is trippy as fuck.
Last Tuesday night, Rocky did it again. He and director Dexter Navy really out did themselves with the visuals to "L$D." In the video, Rocky compares sex to acid as he and his muse trip out in Tokyo. The colors are stunning, the visuals make it feel like you're wandering through the streets of Japan's capital like in Enter the Void, and the song is unlike anything Rocky has released before.
It doesn't have his signature Houston-to-New York fusion attached to it. He doesn't rap at all until the middle when the video abruptly stops for a quick interlude in which an upside down Rocky teases another track off At. Long. Last. A$AP., "Excuse Me." He raps a verse to himself in a mirror with a crack in it in what looks like a chandelier shop. The video for "L$D" is a work of art.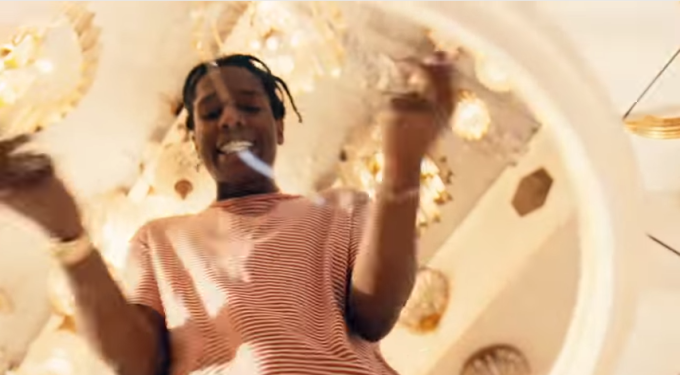 So in the age of instant video and short attention spans, why don't more rappers take their videos seriously anymore? I have no clue. There are talented people willing to do things on the cheap these days because record labels just don't have the budgets to pump out R. Kelly versus Mr. Biggs short films like the old days. Unless you're a multi-platinum recording artist like Ms. Swift, of course. Then again, the lack of a music video budget forces artists to pay less talented people because they'll do it for free. Either way, rappers should take heed to cats like Rocky and Tyler who are able to do more with less.
Angel Diaz is a staff writer for Complex Media. Follow him @ADiaz456.
Y3c25tdDo3MSmYbNrCL_vJ7cGvdaayil