Jay Z's streaming service Tidal isn't doing so well. It already bricked on the Apple app store, and it appears that the service has lost the social support of one of its biggest supporters yet: Kanye West has deleted his tweets about the company. Ye, who appears in the multiple commercials for the service and stood on stage next to Jay during the weird press conference, has erased any mention of the company on his Twitter feed. Not only that, but he changed his profile picture back from the Tidal logo to the George Condo, My Beautiful Dark Twisted Fantasy picture.
It's worth noting that Kanye did just defend the service and more so the artists involved in his recent Paper Mag feature, where he said that he got upset when people linked them to the illuminati. "Not celebrities that gave their life to music and who are pinpointed as decoys for people who really run the world. I'm tired of people pinpointing musicians as the Illuminati. That's ridiculous," West said.
So, is Kanye just embarrassed about the backlash the site has received since launch or what? Who knows, but it seems like something is up.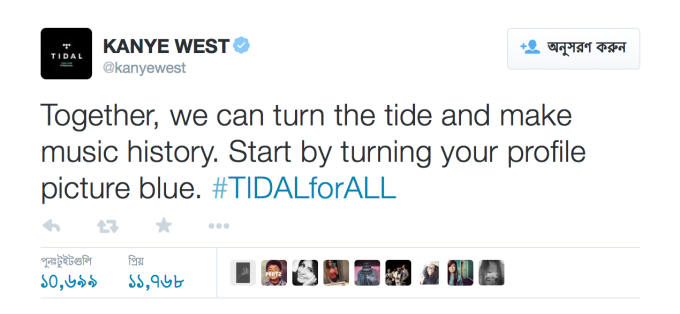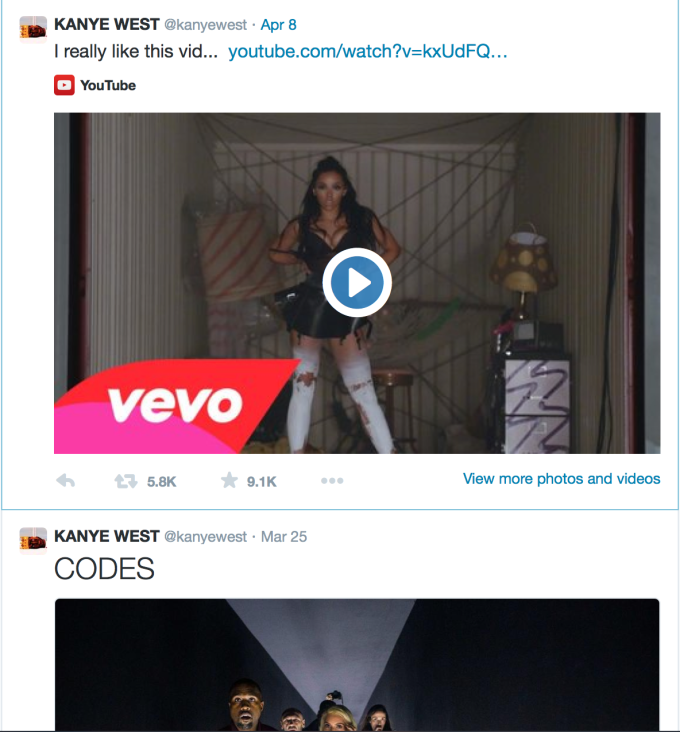 UPDATE 4/23/2015: Looks like Kanye West was on Twitter yesterday and saw all of the talk about his lack of support for Tidal, so he sent out a late night message: 
The love of music is louder than words. http://t.co/dvYp0pl3An pic.twitter.com/1B4edv3jRl

— KANYE WEST (@kanyewest) April 23, 2015