James Blake has just confirmed that Frank Ocean will join him on his 1-800-Dinosaur UK tour. Billed under the alias BOYSDONTCRY, which fans assumed may be the title of his forthcoming album and magazine, Frank will be joining Airhead, Trim, Dan Foat and Klaus. The tour kicks off tonight (!) at Lakota in Bristol, before hitting Manchester's Roadhouse tomorrow, and then London on April 12 at a venue which has yet to be announced.
And it is all in support of Blake's upcoming album, Radio Silence... and Ocean's next project as well, apparently. Peep the flyer below for more information on the dates.
UPDATE 4/10/15: James Blake posted on his FaceBook page to clarify that he and Frank Ocean are not going on tour this weekend. He said they're going to the clubs to document the nights for the BoysDontCry magazine that Frank is working on.
---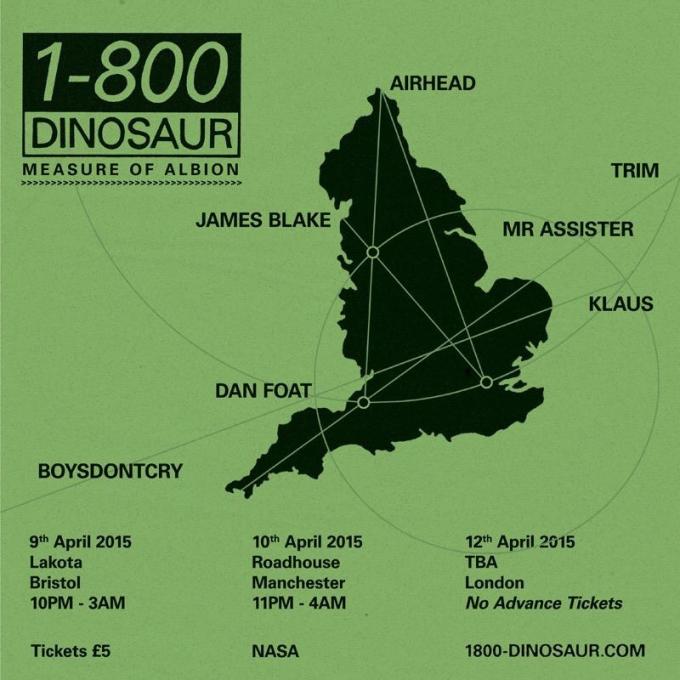 <span></span>