SXSW Music is still going strong this week. There have already been some big moments like Miley Cyrus' surprise performance at Fader Fort, Big Sean at the mtvU Woodies Awards, The ILLMORE's secret shows and much more. All of these happenings are documented through Twitter, where over 600,000 tweets were sent about SXSW and SXSW Music from March 17 to March 20. If you wanted to include SXSW Interactive, which started on March 13, there have been million tweets sent about SXSW all together.
Twitter has provided Complex official data that includes the top tweeted moments and performances, most-mentioned artists, most-mentioned emerging artists (Rae Sremmurd and Kehlani were must-see acts in Austin), popular hashtags and trends, and the global conversation. Here are some images that capture the data below.
Some of the top tweeted moments and performances:

Rae Sremmurd and Mike Will bring out Miley Cyrus at FADER Fort
Dipset performs at Smokers Club House
@GhostfaceKillah brings out @Raekwon at FADER Fort
Halsey performance
Earl Sweatshirt performs at Pandora Discovery Den
Big Sean gets interviewed for #CRWN session
Run the Jewels incident
MTVu Woodie Awards
Snoop Dogg's SXSW Music keynote
Chance the Rapper performs at FADER Fort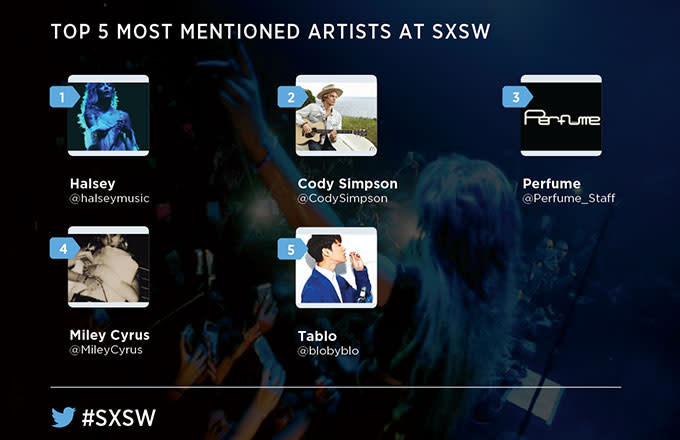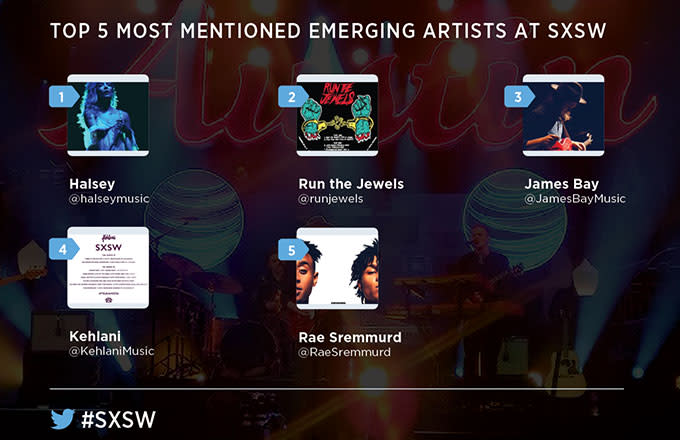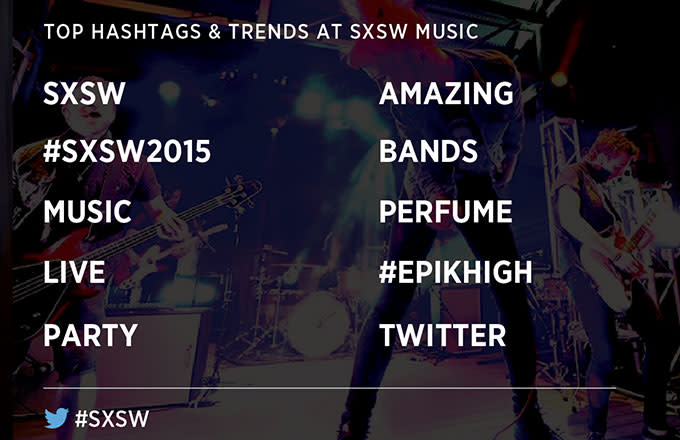 And here's a list of music fans from around the world going to Twitter to experience SXSW this week.
Italy
Japan
Australia
The Dominican Republic
Germany
South Africa
The U.S.
The United Kingdom
The Philippines
Brazil France
Canada
Indonesia
Argentina
Ecuador
Thailand and more.