Date: July 2013
What Happened: A playful response to a fan turned into a lowkey spat between Lupe and Childish Gambino, after the Chicago rapper claimed Childish wasn't real enough to collaborate with. "You guys should do something," the fan tweeted, to which Lupe replied, "Nah I don't work with blacks." When prompted about previous work with Wale and Rick Ross, Lupe added, "Those were niggaz."
Childish then offered up a tweet verbatim to Chief Keef's not more than a year earlier: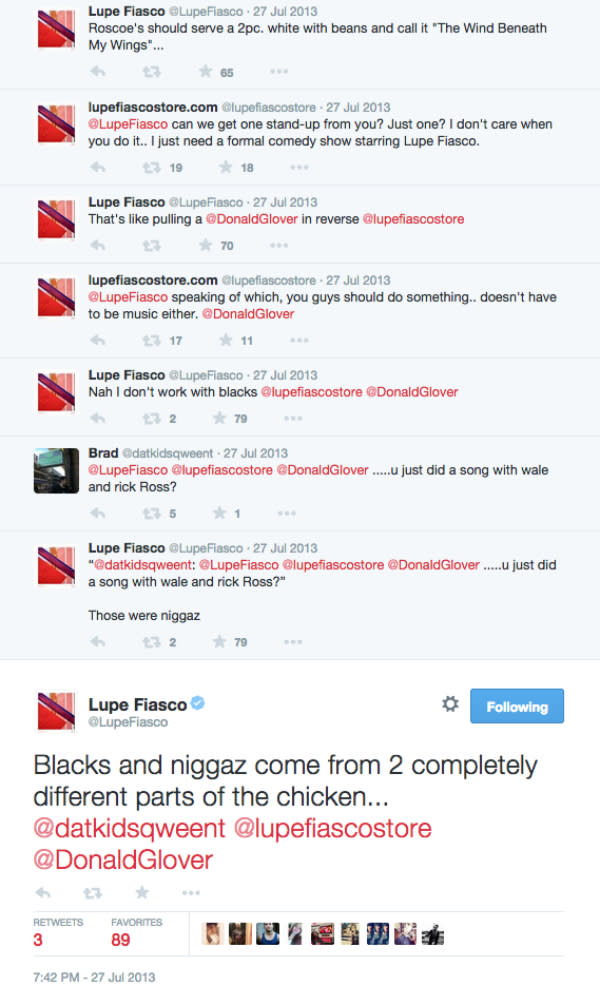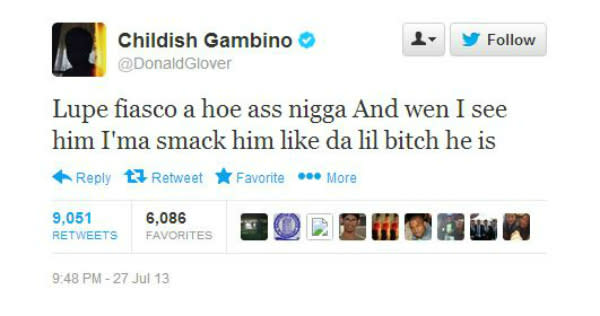 A few months later, Childish appeared on The Breakfast Club, and talked about how he felt sneak dissed by Lupe's comments about not being a "real nigga." Lupe sent a few more tweets his way, refusing the sneak diss label and celebrating his personal W for watching more anime than Childish. OK.