Bow Wow has been rapping since he was five years old. Bow Wow is now nearly 28 years old. The math a five year old could learn reveals Bow Wow has been rapping for nearly 23 years, but that simple bit of arithmetic threw off the rapper who shed his "lil" more than 10 years ago. 
In an Instagram post today the artist now known as Shad Moss (his government name) looked back on his career and miscalculated its duration by 10 years. His caption reads:
"People ask me 'where's the music' i just see it differently. I been rapping since five ill be 28 in less than 2 months. Thats 13 yrs in ONE career. Thats someones nfl or basketball career. The things these artist doing now i BEEN did it. We did the tours we sold millions. I got BORED. Wanted a challenge. So i started acting. Reading scripts practicing. Found a NEW love a new wave of energy. I been acting since 12. I would see my fans react to my films and appreciate the work just as much as my music. I remember after lottery ticket i told cube "I'm retiring from rap" he told me never say what you gone do. That way if you want to rap you not biting your own words when you come back to the mic. I look back on my career like damn.. Nobody did it like i did. I mean look at that pic.. Black kid? From Ohio? 20 thousand plus every night to see this 1 kid w braids rock?!! Thats POWER. thats a blessing. You ask why and how I'm still here now as we come upon a new space in my life & career, just know i will give you all that a 1 work. Im just warming up I'm trying to tell you I'm JUST warming up."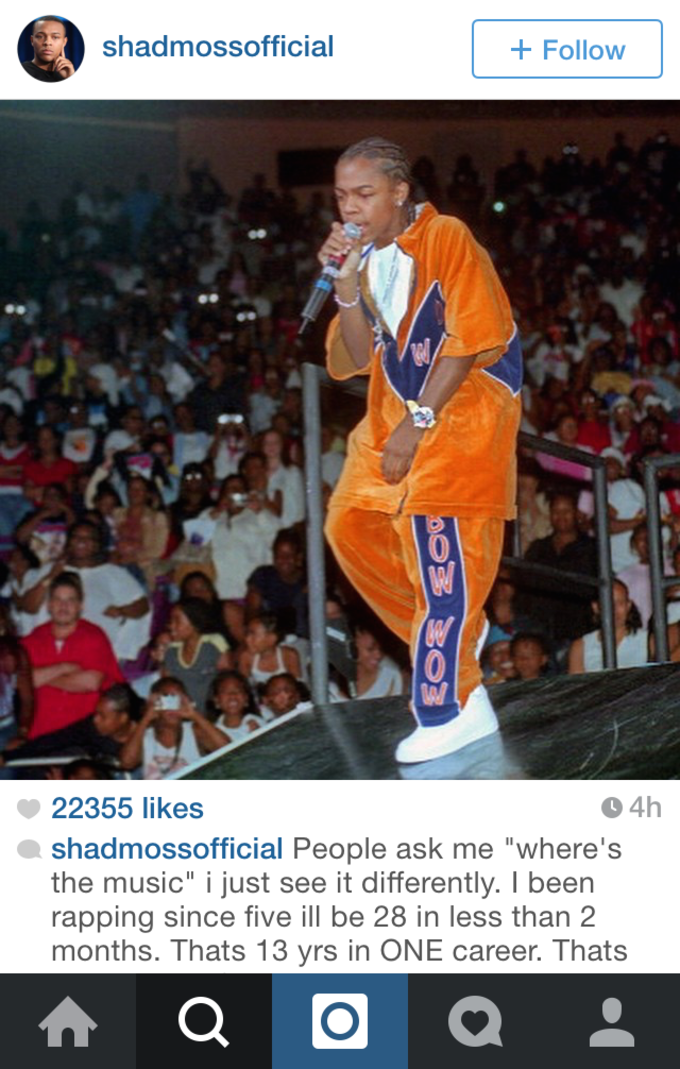 Yes, Bow Wow, you do indeed see it differently. We're just glad you found two careers in which math doesn't hold you back.