Tyler, The Creator is working with Adult Swim on a new project. Already entrenched with Odd Future's Loiter Squad, Tyler is preparing to take his creative commentary to a different place. "Black Dynamite," one of Adult Swim's best shows, has recruited Chance The Rapper and Erykah Badu for roles in the past, but for a special upcoming episode, Badu and Tyler will star alongside Michael Jai White, as well as actors J.B. Smoove and Tim Blake Nelson.
That episode, named "The Wizard of Watts," will be a musical focused on police brutality. What that exactly means for the episode itself or the all-star cast that's been assembled is unclear, but holy shit: a Black Dynamite musical on police brutality with Tyler and Badu at the reigns. This should be excellent.
Further details aren't known, but here's the episode's synopsis: Black Dynamite goes on vacation and comes back home to riots and violence. During a riot, he gets hit on the head with a brick and begins to hallucinate. (For anyone who may have studied abroad this fall, you can relate somewhat to this.)
Here's a screenshot from the episode. Watch your back, yo!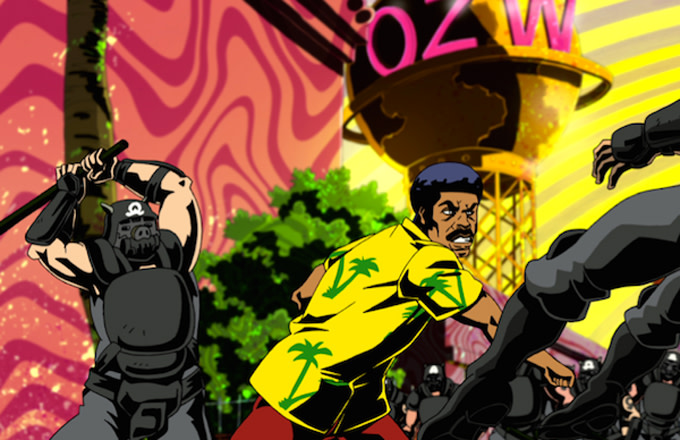 "The Wizard of Watts" will air on January 10 at 10:30 p.m.