Cantora, formerly known as Cantora Records, is a legitimate breeding ground of innovation. The umbrella company has its proverbial fingers in some of the most groundbreaking aspects of technology, as applied to the music industry. The founding members—Will Griggs, Jesse Israel, and Nick Panama—began Cantora as a means of helping to manage and promote super successful electro-pop band MGMT. Since MGMT's critical and popular success, Cantora has snowballed into a formidable power with a heavy interest in creating personal user experiences for fans during live shows.
We sat down with Griggs to discuss some of Cantora's latest projects—and it's some pretty heavy stuff. From products such as biotechnological gadgets geared towards a more personal user experience, to mobile applications powered by Google algorithms, the gentlemen of Cantora are definitely pushing the envelope. Check out the interview to find out more, plus get advice on building your own company from the bottom up in today's changing digital landscape.
Interview by Zoy Britton (@ZoyMB)
It's common knowledge that you and Jesse Israel first partnered at NYU in 2005, but what was the impetus that pushed you to form the company?
Well, I've always been very hands-on and involved in [various] music scenes. I grew up right outside of Washington, D.C., and when I was in high school I was constantly putting together and booking concerts—whether it was in school cafeterias or kids' basements or my own garage, so I always played an active role in that scene. Then, when I came up to New York, I took up [similar opportunities] in whatever limited ways I could.
But the reason why we put together the company was to put out MGMT's first EP, Time to Pretend. Then they were asked to open for of Montreal on their world tour, so we just tried to help them out in whatever way we could with shows. MGMT didn't have any official releases or merchandise to sell on the tour so that was the window of opportunity we saw, and that initial project caused us to put the company together. We didn't necessarily set out to create a record label or even [build] a business plan with outside investors. We scraped together what little money we could, got MGMT in the studio, got some T- shirts, and got them to their first show.
Is it true that each of the founders of Cantora only had $800, and you pretty much put that money together and built up your business?
Absolutely. We were very lucky that we had [a network] that allowed us to get really incredible rates on studio time. The fact that we had access to studios and that the band made almost all the music themselves on their laptops in their dorm room, we were just pretty much spit-shining it however we could from there. The challenge in the music industry right now is that anyone can create music and distribute it so it's harder than ever to break through the noise.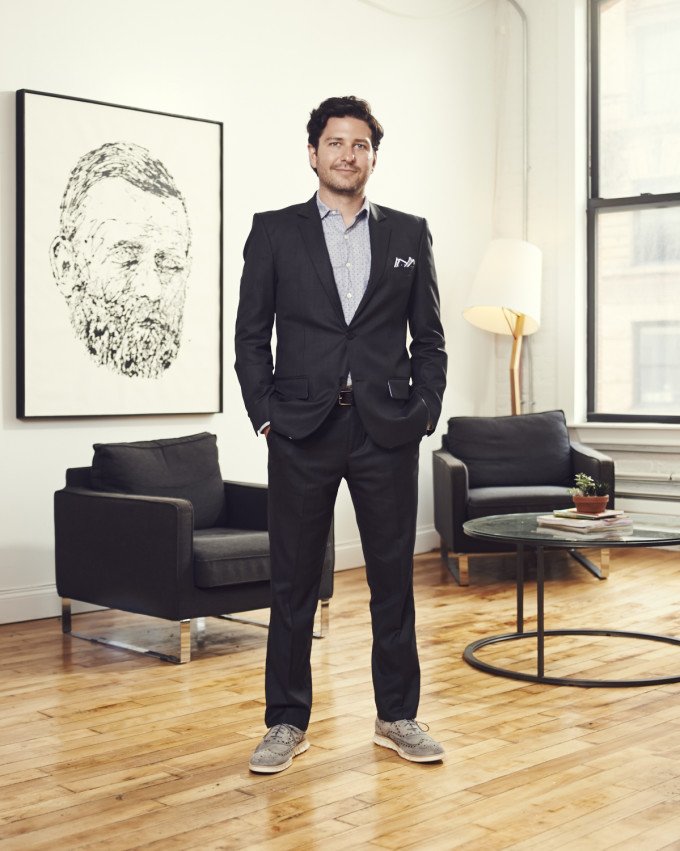 What advice do you have for young entrepreneurs who might not have the same connections as Cantora or live in a big city where those connections are more accessible?
My advice to anyone who is considering starting a company, especially in music, is to do it with friends—whether it's just collaboration, et cetera. We didn't build our company in a vacuum by any stretch; we had tons of friends who supported us when we were just starting out, because in the end, our network could also build on our company and success. In the beginning, we were also doing live events, so any friends who had something going on—whether it was a recording company or the venue they worked at or bringing in bands—could help bring our label up.
We had a really incredible community of designers, producers, pretty much across the board creative folks who were happy to jump onboard and collaborate on our projects, and in turn we did whatever we could to help build their projects. The key is to be active, support the community that you want to be a part of, and more importantly, do what you love. Realize it took years to build Cantora to the point where it was keeping our lights on.
Jumping to your tech portfolio, how will these technologies help the average person?
Across the board, we're fascinated with creating active roles for fans, so any way we can create a stronger connection between fan and performer/sponsor/venue through technology, that's something that we're always hoping to do. For instance, one of the first tests we did was throwing concerts and creating applications that Sonic Notify powered, and we told the fans that those applications were their ticket in. But our goal isn't to keep you staring at your phone, it's to use technology to really reinforce the fan's experience and bolster their personal relationship with the experience. So, instead of staring at your phone all night, why not create ways to better educate yourself about the performers on stage, or create ways for friends who are the same concert to share their experiences in new and natural ways.
Awesome. How do you feel that these platforms will begin to revolutionize the music industry?
To be honest, our goal isn't so much to revolutionize the music industry so much as to build a spark for the products that we're building and investing in within the music industry. You can then find applications for that across all entertainment. For instance, with Sonic Notify we started building data through concerts that we booked and promoted but took that data to New York Fashion Week and Oracle Arena where the Golden State Warriors play. We approached this business with a very diversified approach versus companies that begin and end in the music industry. We're not looking for the best way to take down Spotify or monetize something that's just within music, but rather create a spark within our world, within our backyard, and then try and find the broadest applications for those products.
That's understandable, but you have to consider that a product like the Nada—which brings data analytics into live entertainment​—is definitely going to revolutionize not just the music industry, but wherever user experience is measured.
Our fascination with biometrics and data is essentially geared towards creating a better experience for everyone—more personal experiences for users and more revenue stream for promoters. To create meaningful and substantive relationships between sponsors and the folks they're trying to reach. One way to look at it is to take the data and analytics that you see online and find ways to use that and apply it, but we're definitely taking a more holistic approach in trying to save the recording music industry.
How do you feel your platforms' synergy will progress with new social media platforms? It's clear Cantora wants to be a collaborator versus a monopoly, so how do you see this relationship progressing?
If you look at it from the perspective of audience feedback—which is something we really feel could be improved—right now if you are at a festival or concert there are certain ways you can express how you feel about it online or in person from clapping to posting pictures. But we want to find ways to create better feedback between audiences and performers so that they can learn more about their audiences, much faster, and take that data in real-time, eventually, to create better outlets for their creativity. We want to be able to take the physical energy of the audience and tap into that energy through data to create personal experiences—like if you dance more it will affect the performance so that fans really feel like they're having an impact on the experience without being tied to their phones.