We live in a world that feels as divided as ever. On nearly every issue—from police brutality and racism, to climate change and gun violence—progress seems static, with no compromise in sight. And while our lives move increasingly online, cutting through the noise to affect positive change can appear all the more difficult, and also, disheartening.
But it takes a certain type of person these days to have the courage to actually do something. A superhero, if you will, who dedicates his or her life to making this world a better place—both in their communities, and in society writ large.
Netflix recently debuted its newest original series, Marvel's The Defenders, which tells the story of four superheroes—Daredevil, Luke Cage, Jessica Jones, and Iron Fist—uniting for a common cause, knowing far too well that they can't extinguish evil alone. To celebrate the show, we spoke with four real-life "defenders" in the show's locale, New York City, who are fighting for justice, peace, and equality, in ways both big and small.
Scroll down below to hear their stories, and what inspired them to make a difference.
POWRPLNT
BRINGING DIGITAL ART TOOLS TO THE KIDS
The story of POWRPLNT started sometime around when Angelina Dreem couldn't get a job. Fresh out of college, Dreem's applications fell short, due to a lack of web design proficiency. So instead, Dreem entered the underground net art world—first in San Francisco, and then, New York—and taught herself the skills needed in an ever-digital world.
But, she admits, there was a catch: "I had access to a credit card to buy computers. But I think about young people that don't have access to cash or trust funds or credit cards, and how important the computer was for my development, and independence."
That was how POWRPLNT was born. Open five days a week to anyone, free of charge, Dreem's Brooklyn hub is a computer lab, community center, garden, studio, and arts nonprofit. Oh, and also: gallery, classroom, and theatre. "When you have space, you can do whatever you want," Dreem says.
Its M.O.—"Access to technology is a right, not a privilege"—derives from what she saw in Bushwick, a working-class neighborhood in flux, with creative, often white types increasingly at odds with the communities of color they enter. The divide was real. "There was a lack of dialogue between artists, and young people living here," Dreem says. "So I kind of connected the two."
Partnering with Anibal Luque, Dreem started POWRPLNT as a pop-up in 2014, before moving to brick-and-mortar a year later, and bringing on assistant director, Salome Asega. "People were hesitant to come in when we first opened," Asega says. "They thought this would cost money, because computers are luxury items."
POWRPLNTS' entrance is colored with vines and playing cards. Inside, a row of iMacs, equipped with Ableton, Photoshop, and other software, line the wall, while spritely houseplants give the interior a holistic feel; a token from Dreem's days at Body Actualized, a now-defunct New Age-y DIY venue. On a recent visit, an art installation by Emily Manwaring featured self-portraits of the local teenage artist.
Dreem hopes to open POWRPLNT in other cities, and make it ubiquitous with "the next level of community space." Two years have already seen regulars, and results. "There are people who come back and say, 'Oh, from that Logos 101 course, I started a clothing line,'" says Asega.
At 22 years old, LaDre Smith credited POWRPLNT with helping him launch his career as a brand producer, and photographer. He volunteers, and regularly uses the space at night for shoots. "Me and my friends were walking past on day one," says Smith. "We had a conversation, and started coming back every day since."
That is Dreem's mission: for the youth to be their own boss, especially in an automating world that demands more from our ability to create. It's no longer okay, she says, for culture to be run by the privileged few. With the Internet, anyone can make something of themselves, and change that. "Once you have these basic skills, the only limit is where you take them," she says.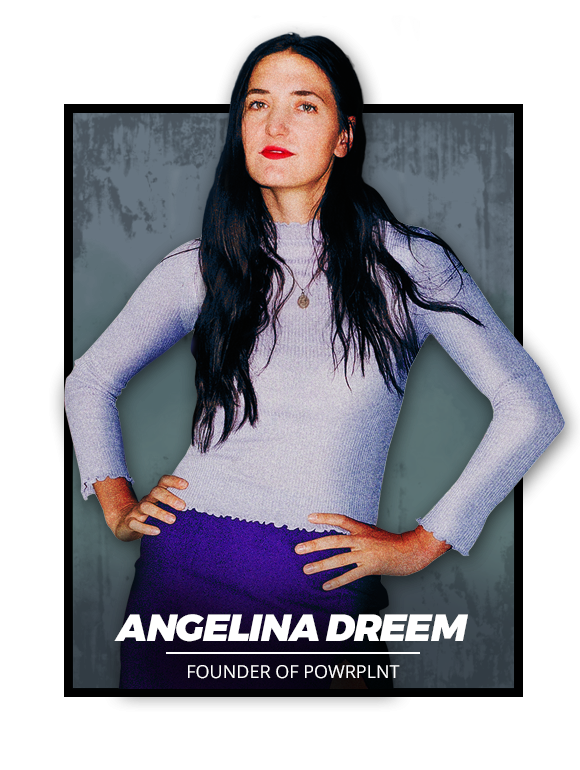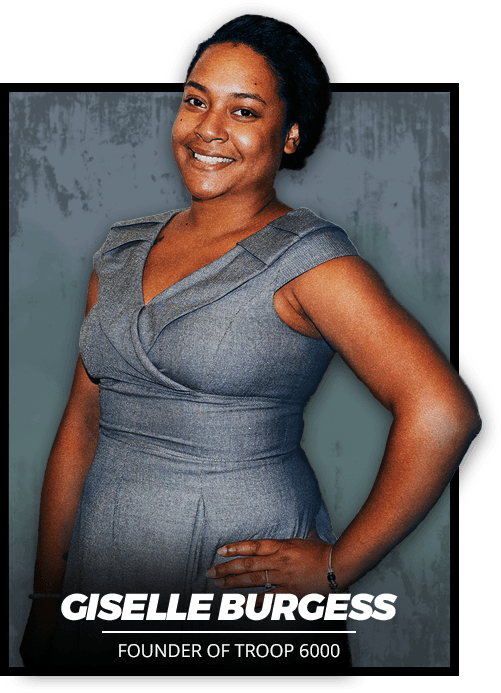 TROOP 6000
HELPING GIRLS TO TRANSCEND THEIR SITUATIONS AND DREAM
The first thing Giselle Burgess said to herself when she entered New York City's homeless shelter system last August was, "This can't be real."
She had a home: an apartment for her and her five children, until the landlord sold it to build condos. She had family, with her mother and siblings living nearby. And she had a job, having worked her way up over six years from a parent volunteer and troop leader, to a community development specialist for the Girl Scouts. Homelessness, to her, was the man asking for change, or sleeping on the streets—not her: "A lot of people look at me, like, 'I'd never think you live in a shelter.'"
Her family squeezed into a single room. Conversations amongst residents were minimal. It was a sad, dull place, she says, lacking the resources and life that families need to grow. Yet her daughters weren't taking off their brown vests anytime soon.
"What do you do when your back's against the wall?" Burgess asked. "You do what you do best."
In its history, the Girl Scouts either had members who met in shelters, or done programs there. But Troop 6000 is a first: a Girl Scout group composed entirely of young girls living in homeless shelters. When Burgess approached higher-ups about starting it, she was met with encouragement. "It took, unfortunately, for me to end up in the shelter for us to really see what it could do," she says.
Less than a year in, Troop 6000 has made movies with We Work; excelled in financial literacy, civic advocacy, and STEAM courses; and won awards for safety. They participate in the same programs as everyone else—the only difference is where they sleep. "They're going to be our future," she adds. "Learning that possibilities are endless, we're just creating these strong women that are going to make differences in our world, and our community."
Troop 6000 started with 8 members: Burgess's three daughters, and another family's five, from a shelter nearby. It then ballooned to 28. A flurry of media coverage, brought on by an article in The New York Times, attracted the city's attention, which eventually granted Troop 6000 $1.1 million to expand to 15 shelters citywide, adding 375 girls and 125 women to the family.
"I had to explain to them, 'Eventually, the wave will die down. It's not because people forgot about you, or you're not important,'" Burgess said, holding back tears. "And one of our girls said, 'It's because we did it.' And I was like, 'Yeah... we did it.'"
As Troop Manager, Burgess hopes Troop 6000 can break the stigma of homelessness—not only for those who hold stereotypes, but for the girls, too. "Let them break the cycle," Burgess says. "Not all of us are there for something we've done. Life happens, and you make the best out of it. You teach your kids that they can have different opportunities, and don't have to end up in the situations that you're in right now."
DEED
GIVING YOU THE AGENCY TO GET OFF YOUR PHONE
For a long time, Deevee Kashi suffered from what could be called the Millennial Syndrome.
"I always considered myself a socially conscious person, but I realized that my actions didn't line up with this perception of myself," he says. "There was nothing that I actually did that was socially conscious, except for writing the occasional Facebook post about the political climate."
Working in New York City nightlife, and traveling the world, Kashi felt like everything he did was for himself, not others. And it bothered him. So, in April of 2015, he decided to volunteer. But actually being able to—finding events nearby, signing up seamlessly—proved problematic.
"You can order food or a car on an app. You can do everything that's fleeting, and perishable, and have it delivered straight to your door," he says. "But when you want to do something for someone outside of yourself, you really have to jump through hoops."
But rather than scripting another Facebook post, a year later he launched DEED—a platform that connects New Yorkers to volunteer events in their community. The goal, Kashi explains, is to make volunteering accessible to as many people as possible, through the ease of technology. "I realized there was an opportunity to really streamline the process, and create an experience that connects the younger generation," he says. Within five months, DEED had an iPhone app.
Currently, Kashi and his team are working on different ways to expand its reach—namely, building an Android app, and website; a tool for nonprofits to integrate DEED into their sites, and have users donate directly; and helping companies become more socially responsible. "We're figuring out and addressing all the needs for the different users we have," he says.
To make it more social, users can now connect, create events, and invite each other—but only after they've volunteered together. The team is also starting to develop external motivators—a reward system of sorts, that maybe gives away free Sweetgreen salads or SoulCycle classes for volunteering. "We don't want it to be a one-for-one exchange, but a, 'Thank you for being a great person,'" Kashi says. "That's how we want to implement it."
Since its launch, DEED's users have fed 70,000 hungry New Yorkers, and started a number of sub-communities to host DEED-created social events like FeedWalks, where users meet up to pack lunch bags and survival kits for New Yorkers in need. DEED will soon be in Los Angeles, and eventually nationwide, but Kashi has also received requests to expand to Europe and Asia.
The election, he says, has galvanized users, as Millennials increasingly seek out ways to get involved. Yet in a time when we have everything at our fingertips, knowing where to start can feel paralyzing. What DEED does is offer those opportunities, and try to make them a lifestyle.
"We want to change people's behaviors on a large scale," Kashi says. "Because the more people doing good, and the more people going out and volunteering locally, the more impact we can have globally."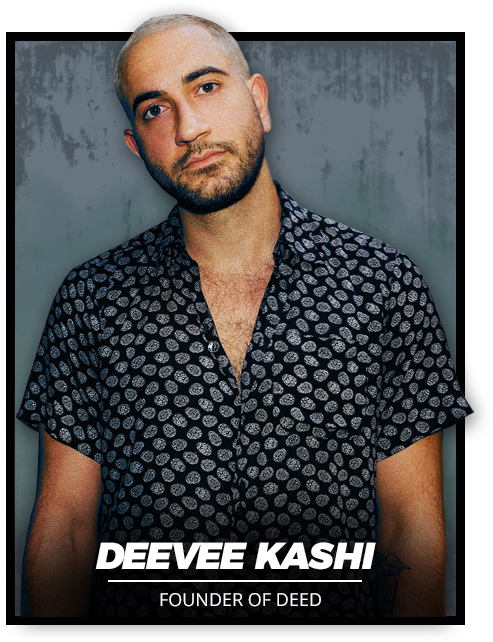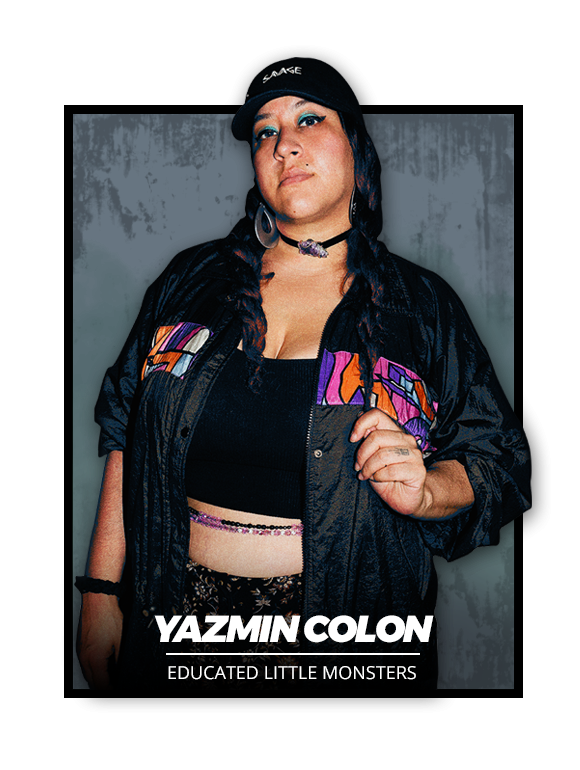 EDUCATED LITTLE MONSTERS
RHYMING AND EDUCATING
For Yazmin Colon—or "Jaz," as everyone calls her—community is everything.
It's what helped her mother, at 16, flee from abuse in Puerto Rico to Brownsville, Brooklyn, not knowing a word of English, with just Jaz by her side. And it's what helped Jaz, at 21, raise her infant son alone, her mother now living in Florida. "The block was just the block," she says.
But the block was changing. Outdoor areas where cops told her son and his friends to leave were now comfortably frequented by white transplants. Blocks where kids played manhunt began receiving complaints from neighbors living in newly minted condos. Sure, cafes and galleries were opening, which Jaz had always wanted, but after-school spaces were closing.
"I was like, these kids are going to start reclaiming their hood in ways that they don't know how. And they're not gonna be wrong for it," she recalls. "As a mother, I felt like I had to give them those opportunities—really talk about what was important, and happening around us."
With no experience running youth programs, Jaz says her son's friends who hung out at her jewelry boutique "chose" her to start Educated Little Monsters, a name that doesn't shy away from how people of color are perceived. "Kids should be monsters: be free, and rebel," Jaz explains. "Sometimes you need to be a monster to be heard."
She first held poetry readings on street corners, and in parks. She partnered with a local gallery to launch Brooklyn Acts, an improv theater program, and Bridging Bushwick, a forum between the gentrifiers, and the gentrified. Later, Jaz was invited to bring Educated Little Monsters to Silent Barn, a local DIY venue. The collective, she says, is a predominantly white, gentrified space—but that's why it worked. "I wanted to reclaim the art culture, because art is huge in gentrified communities," she explains. "But it doesn't represent people from the community."
Three years later, Jaz now runs Silent Barn's youth programs, books performances through its calendar team, and has helped repaint it with native artists. There are 15 "monsters," with access to a stage and studio. It subsists off proceeds and the support of Lizzie Conner, who runs We Make Noise, another youth group there.
Josh Rolon is a "Monster of Brooklyn," its senior class. For Rolon, who's known Jaz for years, the youth group has always been his "first family." And what they can create—dance, spoken word, hip-hop, visual art—keeps growing. "We're really getting our footing now," he says.
On a recent visit, the "monsters" spoke about white supremacy, and Charlottesville. The focus is always community—how it's changing, and what can be done to keep culture and language alive. If there is a message, it is this: be heard.
"If you can have a room of people cry and feel something, that's magic. That's what the world needs," says Jaz. "We're fighting to protect their magic, especially in communities they're losing."
"All I'm doing is taking power," she continues, "and bringing it back to my hood."