YG Brings Out Stormy Daniels for Special "FDT" Performance at Camp Flog Gnaw
Forget about the Drake thing. This was much cooler.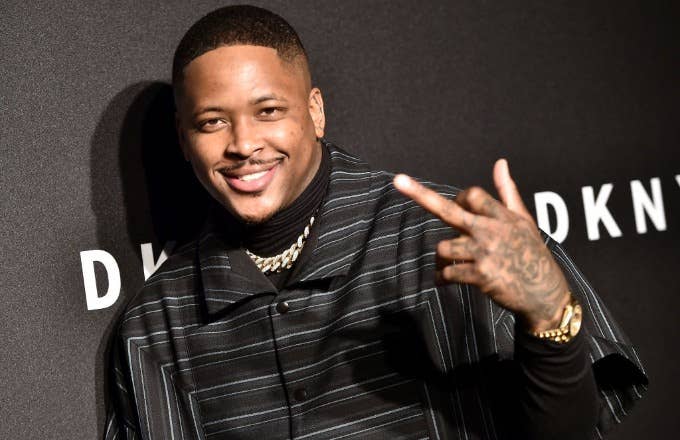 Getty
Image via Getty/Steven Ferdman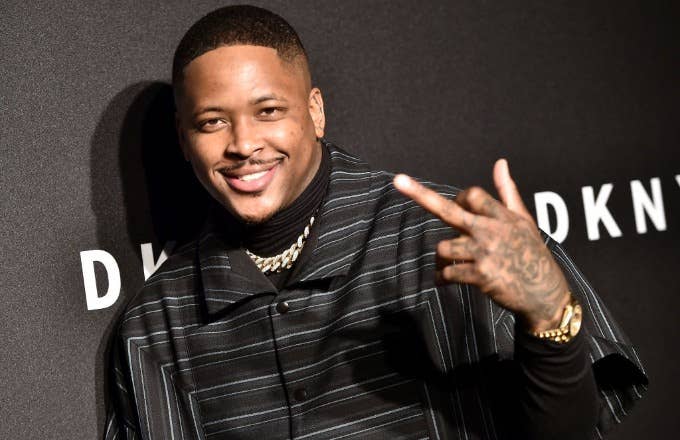 While a certain Drake moment at this year's edition of the Camp Flog Gnaw Carnival in Los Angeles is drawing reactions of the arguably mixed variety, there's a bit more consensus to be found in the response to the special guest YG brought out for his set.
Indeed, during a performance of his unity-inspiring anthem "FDT (Fuck Donald Trump)," YG welcomed none other than Stormy Daniels to the stage for some added mockery of the purported POTUS.
"My name is Stormy Fucking Daniels and I am the reason that Donald Trump is fucked," Daniels told the crowd at Tyler, the Creator's festival when asked to introduce herself. When YG said she was the one "that fucked Donald Trump," Daniels objected with a clarification.
"I wouldn't really call it fucking . . . No, I just laid there," she said, followed by the song itself—the original version of which features the late Nipsey Hussle—kicking in.
Daniels, meanwhile, became the face of the new ShopMACA retail site earlier this month. The shop boasts a variety of wearables, including a Make America Cum Again t-shirt, with the PornDiscounts site simultaneously launching a charity campaign aimed at Pineapple Support and K9s for Warriors.
"I'm not here today to discuss spray tans, toupees, or even tiny hands," Daniels said of the MACA campaign. "I'm here because I want you to help me make America cum again."