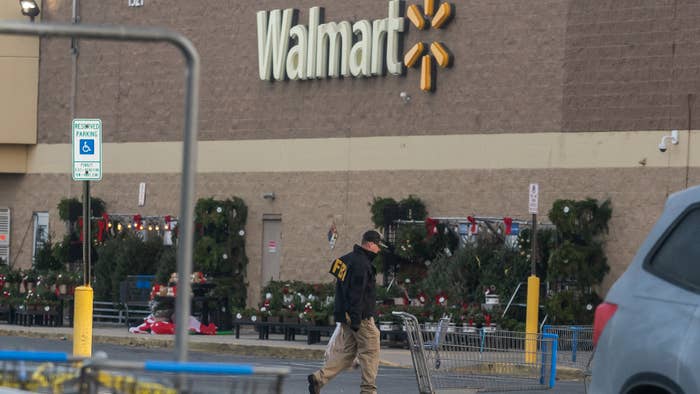 A survivor of last week's mass shooting at a Walmart store in Virginia has been revealed to have filed a $50 million lawsuit against the company, notably arguing that the attacker "had known propensities for violence."
As previously reported, six people were shot and killed at a Walmart located in Chesapeake last week. The attacker was also reported to have fatally shot himself and was later identified as Andre Bing, who worked in a team lead position at the store.
According to the CBS News-reported lawsuit, filed by Walmart employee Donya Prioleau, Bing had been disciplined multiple times as a Walmart employee and had "demonstrated a pattern of disturbing behavior" prior to the shooting. Furthermore, Bing is alleged to have told multiple employees, including those in management, that he "would retaliate" if he were to ever be fired from his position at the store.
"Upon information and belief, Mr. Bing was disciplined leading up to the shooting, making his violent outburst predictable," the suit states. "Despite Mr. Bing's longstanding pattern of disturbing and threatening behavior, Walmart did not enact any preventative measures to keep Walmart customers and employees safe."
Deeper into the documents, available in a redacted form here, it's stated that the plaintiff is requesting judgment against the defendant (i.e. Walmart, Inc.) "in an amount to be determined at trial, but believed to be" $50 million in compensatory damages. Additionally, the suit is also seeking the costs of the lawsuit itself, plus "further relief" as deemed appropriate by the court.
Complex has reached out to a rep for Walmart for comment. This story may be updated.
"We are shocked at this tragic event at our Chesapeake, Virginia store," a Walmart spokesperson previously told Complex in an initial statement last week. "We're praying for those impacted, the community and our associates. We're working closely with law enforcement, and we are focused on supporting our associates."