U.S. Woman Facing Possible 10-Year Sentence After Australia Airport Officials Find Gold-Plated Gun in Bag
Th 28-year-old woman was arrested and charged after airport officials in Australia found an unregistered gold-plated handgun in her luggage.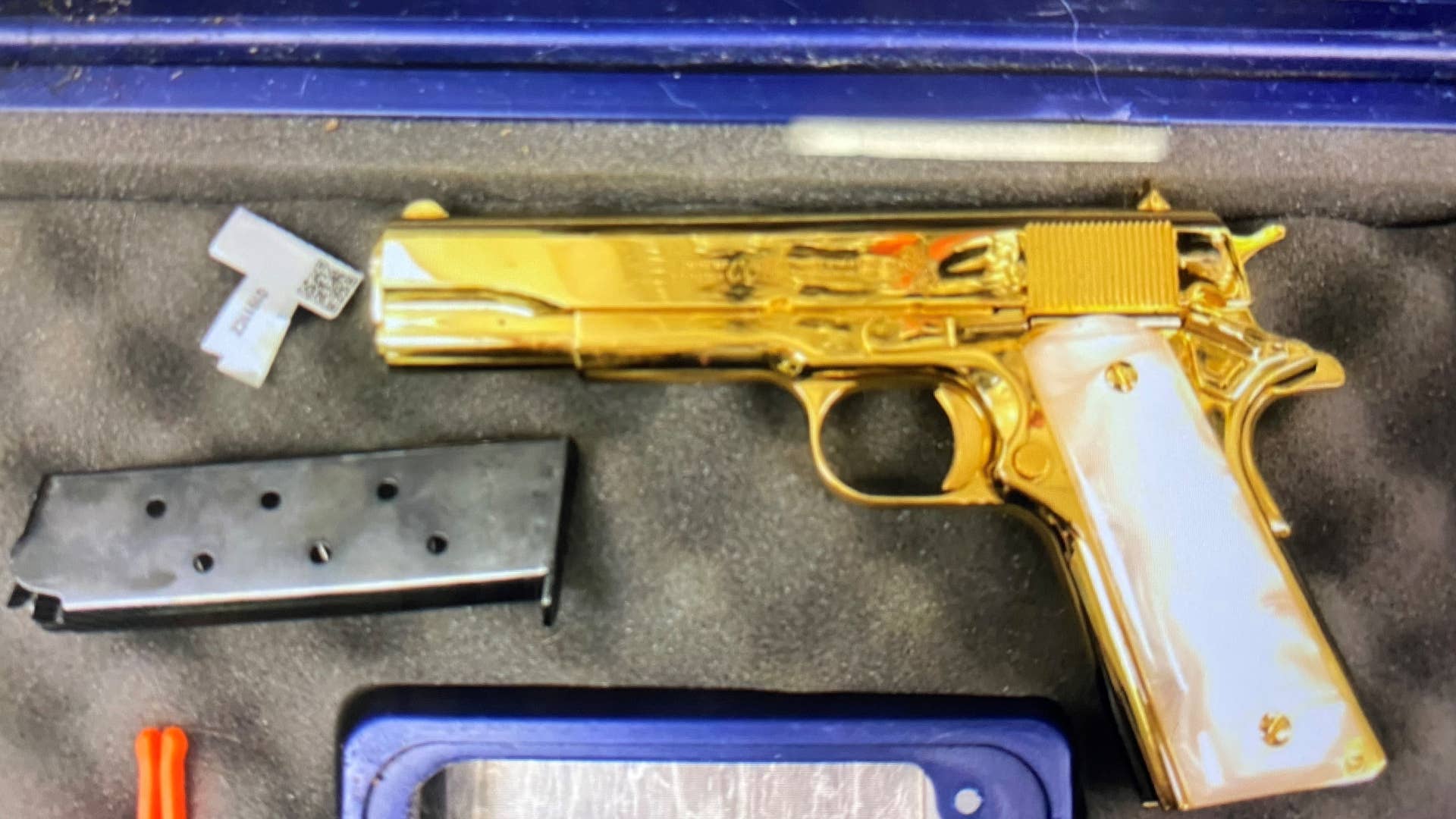 Publicist
Image via Australian Border Force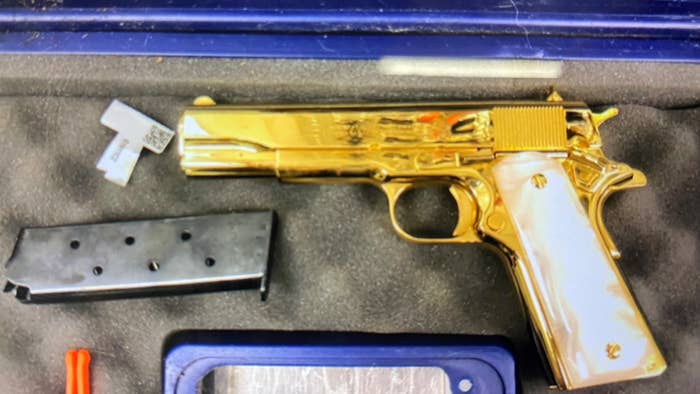 A U.S. woman is facing the possibility of 10 years behind bars after being arrested and charged for having a gold-plated handgun in her luggage at an airport in Australia.
The Australian Border Force (ABF) announced the arrest on Monday, revealing that the 28-year-old woman in question was a U.S. citizen who was traveling from Los Angeles to Sydney over the weekend. Per ABF officials, the gun was unregistered; furthermore, the unidentified woman "did not hold a permit to import or possess the firearm" in the country.
In a statement, Justin Bathurst—who serves as ABF's East Commander of Enforcement and Detained Goods—praised involved officers for this latest example of halting "highly dangerous goods" from entering Australia.
"The ABF is Australia's first and most important line of defense," Bathurst said on Monday. "ABF officers are committed to protecting our community by working with law enforcement partners to prevent items like unregistered firearms getting through at the border."
During a court appearance on Monday, the woman received bail. She's now facing the possibly of having her visa canceled, as well as being removed from the country. If convicted under Australia's Customs Act 1901, she faces up to 10 years in prison.
As noted in an NBC News report on this shit-for-brains incident, Australia absolutely does not fuck around when it comes to guns. In fact, Australia's stance on no-nonsense firearm safety laws is often pointed to as how to best handle the issue of gun violence, which remains a particularly prolific and politically enabled issue here in the U.S.