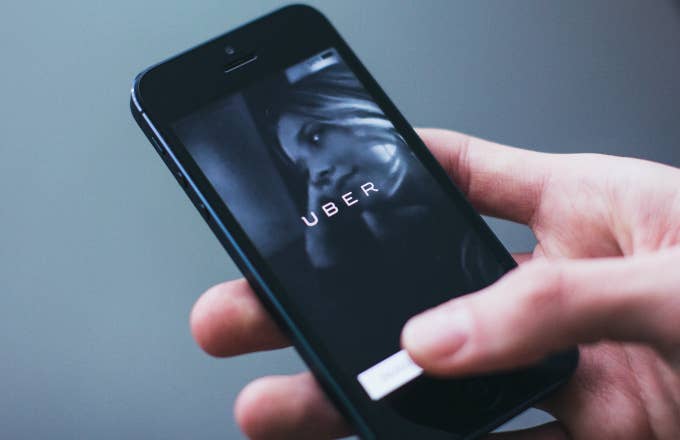 When some Uber users deleted their accounts this week following a former engineer's allegations of sexual harassment, they received a message from the company directly referencing the allegations. Users shared screenshots of the message, which mentions former Uber engineer Susan J. Fowler by name, across social media this week. On Thursday, an Uber spokesperson confirmed to CNN Tech that the message was authentic and was sent to approximately 40 users who specifically mentioned Fowler when deleting their accounts.
"Sorry to hear that you wish to delete your account," the message stated. "Let us assist you here. Everyone at Uber is deeply hurting after reading Susan Fowler's blog post. What she describes is abhorrent and against everything Uber stands for and believes in." Uber has since tapped former attorney general Eric Holder to conduct an investigation into the accusations. Holder, CNN noted in their report, has controversially close ties with Uber.
In a blog post on her official website, Fowler detailed her decision to ultimately leave the company after continued systemic sexism. "After the first couple of weeks of training, I chose to join the team that worked on my area of expertise, and this is where things started getting weird," Fowler wrote. "On my first official day rotating on the team, my new manager sent me a string of messages over company chat. He was in an open relationship, he said, and his girlfriend was having an easy time finding new partners but he wasn't. He was trying to stay out of trouble at work, he said, but he couldn't help getting in trouble, because he was looking for women to have sex with. It was clear that he was trying to get me to have sex with him, and it was so clearly out of line that I immediately took screenshots of these chat messages and reported him to HR." That report, however, was allegedly met with inaction.
Uber was met with another mass app purge last month, ultimately leading to CEO Travis Kalanick's departure from Trump's advisory council. "Joining the group was not meant to be an endorsement of the President or his agenda but unfortunately it has been misinterpreted to be exactly that," Kalanick told employees, according toRecode. "I spent a lot of time thinking about this and mapping it to our values."