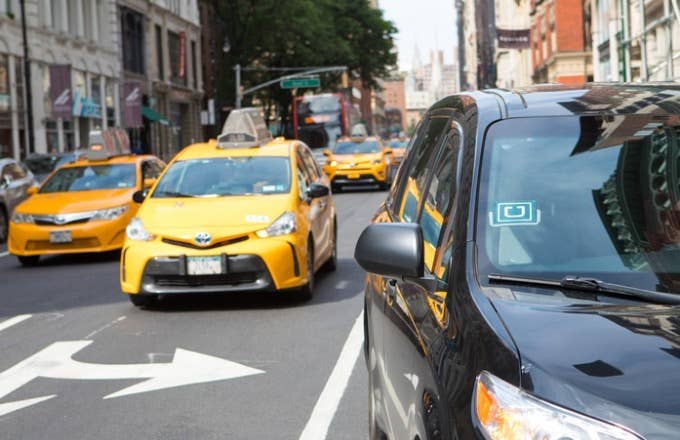 Richard Lomotey, a Penn State professor who worked part-time as an Uber driver, has been accused of kidnapping three women in one night.
Lomotey was arrested earlier this month on allegations of kidnapping two women on May 11, per an ABC Newsreport, and has now been alleged to have done the same to a third woman. The woman spoke with authorities May 16, stating that Lomotey was in a vehicle stickered with the Uber logo outside the Galaxy nightclub the night of May 11.
Though she did not request a ride through the Uber app, she decided to get in the car, ultimately offering $10 in cash for a ride home.
During the ride, the woman says Lomotey made repeated attempts at discussing her "relationship status," which she rejected. Lomotey is alleged to have "held and grabbed" the woman's wrist during the ride, locking the doors whenever the passenger attempted to unlock them. Once a tussle ensued when she tried to vacate the vehicle, her shirt and bra were torn before she ultimately leapt from the moving vehicle.
Lomotey, 36, now faces multiple additional charges in connection with the third alleged incident including kidnapping, unlawful restraint, and simple assault. The other two women, picked up the same night via the app, also jumped from the vehicle to escape.
Harrowing encounters like this, though it wouldn't offer much assistance when hailing an Uber driver off the app like a cab, are a driving force behind the growing support for a widening of Uber's recently launched Quiet Mode feature.