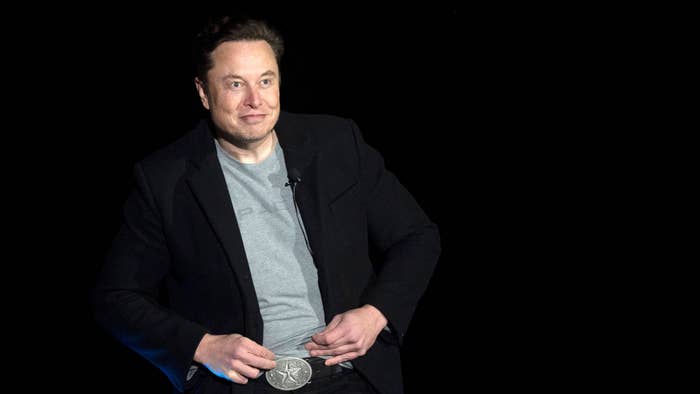 UPDATED 4/25, 11:39 p.m. ET: Twitter co-founder Jack Dorsey commented on the purchase of the social media platform by Elon Musk and said that he believes the move was the right decision. 
"Elon's goal of creating a platform that is 'maximally trusted and broadly inclusive' is the right one," Dorsey wrote. "This is also @paraga 's goal, and why I chose him. Thank you both for getting the company out of an impossible situation. This is the right path...I believe it with all my heart."
He continued, "I'm so happy Twitter will continue to serve the public conversation. Around the world, and into the stars!"
In another tweet, Dorsey called Musk "the singular solution" that he trusts, writing, "In principle, I don't believe anyone should own or run Twitter. It wants to be a public good at a protocol level, not a company. Solving for the problem of it being a company however, Elon is the singular solution I trust. I trust his mission to extend the light of consciousness."
UPDATED 4/25, 2:55 p.m. ET: It's official. Twitter Inc. has announced that it has entered into a definitive agreement under which it will be acquired "by an entity wholly owned by Elon Musk." The cash deal at $54.20 per share brings the total to roughly $44 billion. Once the transaction is completed, Twitter announced Monday afternoon, the company will go private.
"Free speech is the bedrock of a functioning democracy, and Twitter is the digital town square where matters vital to the future of humanity are debated," Musk said. "I also want to make Twitter better than ever by enhancing the product with new features, making the algorithms open source to increase trust, defeating the spam bots, and authenticating all humans. Twitter has tremendous potential—I look forward to working with the company and the community of users to unlock it."
See more here.
UPDATED 4/25, 1:05 p.m.: Various outlets and analysts are citing the Wall Street Journal and Bloomberg Business as saying Elon Musk and Twitter have closed on a deal:
The official announcement is expected soon.
See original story below.
It sounds like Twitter may be accepting Elon Musk's offer after all.
Early Monday, Reuters reported Twitter Inc. was "poised to agree" to Musk's offer of roughly $43 billion in cash. The deal, at least according to the report, could be announced as soon as Monday if all goes as projected. However, it's also possible the deal could fall apart at some point in the final stretch.
Prior to the latest developments, Musk was reported to have arranged for financing in pursuit of the deal. A separate report from the New York Times, meanwhile, claimed Twitter's board had been in negotiations with Musk "into the early hours of Monday" regarding his offer.
This month, Musk—Twitter's biggest shareholder—made a buyout offer, saying in a letter to the Chairman of the Board he would "reconsider" his shareholder position should his "best and final offer" not be accepted.
"I invested in Twitter as I believe in its potential to be the platform for free speech around the globe, and I believe free speech is a societal imperative for a functioning democracy," Musk said at the time. "However, since making my investment I now realize the company will neither thrive nor serve this societal imperative in its current form. Twitter needs to be transformed as a private company."
The latest Musk news was linked to a bump in Twitter shares on Monday morning, with CNBC reporting an increase of four percent at the time of this writing.
Complex has reached out to a rep for Twitter for comment.