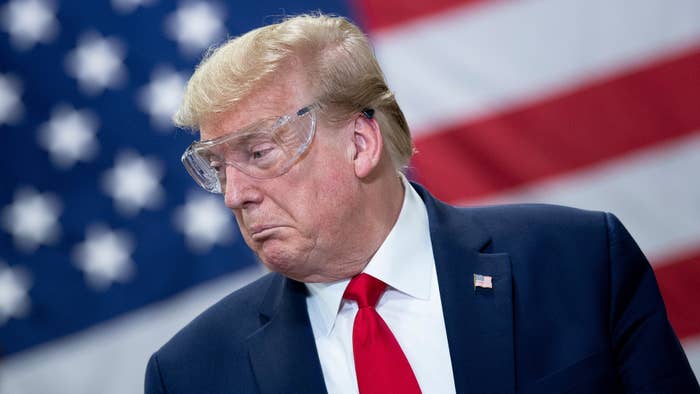 The Trump administration has shelved a 17-age report by a Centers for Disease Control and Prevention (CDC) team titled Guidance for Implementing the Opening Up America Again Framework.
In a piece filed Thursday, the Associated Press—who got a copy of the report—said the document was intended to be published last Friday. Agency scientists, however, were reportedly informed that the included guidance "would never see the light of day."
"The standard in a crisis is to turn to [the CDC] for the latest data and latest guidance and the latest press briefing," Dr. Howard Koh, a former health official during the Obama era, is quoted as saying in the AP piece. "That has not occurred, and everyone sees that."
The shelved guidelines are described as "a touchstone document" crafted as a would-be blueprint for moving forward in the COVID-19 era and included suggestions for how to best approach the possibility of reopening educational institutions, restaurants, churches, and more. Now missing from the CDC site, AP pointed out, is advice for restaurants in which the spacing out of tables at least six feet apart was urged. The CDC had also called for the implementation of sneeze guards and the expression of understandable hesitance about buffet-style eating establishments.
The Trump team, meanwhile, has repeatedly placed responsibility for matters of COVID-19 on state leadership. Overall, the White House's messaging approach regarding the virus has been consistently criticized for its reliance on confusion-sowing downplaying and general inconsistencies.
Still, Trump carved out time on Wednesday to praise mask-averse Vice President Mike Pence, who is currently the chair of the White House Coronavirus Task Force.
Needless to say, people were not happy to learn of the White House's plan (or lack thereof).