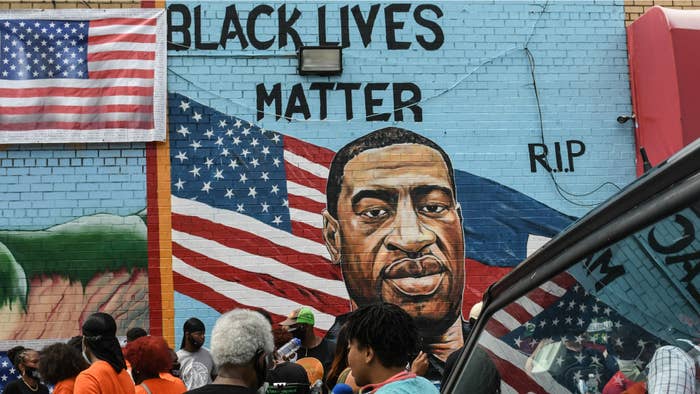 The third-degree murder charge against former Minneapolis cop Derek Chauvin has been dropped.
A Minnesota judge announced the decision on Thursday, according to regional NBC outlet KARE 11. Chauvin, who is one of several officers charged in connection with the murder of George Floyd, will still face the previously reported charges of second-degree murder and manslaughter.
In response to the news of the more serious second-degree murder charge against Chauvin (as well as charges against other involved officers) being upheld by the judge, Minnesota Governor Tim Walz called it an "important step toward justice" for Floyd.
Floyd's killing at the hands of Chauvin and other officers on May 25 spurred international police brutality protests earlier this year. Chauvin was seen in widely shared footage holding his knee to Floyd's neck for nearly nine minutes.
The other involved officers—Thomas Lane, Tou Thao, and J. Alexander Kueng—previously asked for their charges of aiding and abetting second-degree murder to be dismissed. On Thursday, however, Judge Peter Cahill ruled against them.
"The court has sustained eight out of nine charges against the defendants in the murder of George Floyd, including the most serious charges against all four defendants," Minnesota Attorney General Keith Ellison, who's leading the prosecutions, said in a statement in response to Thursday's announcement. "This means that all four defendants will stand trial for murder and manslaughter, both in the second degree. This is an important, positive step forward in the path toward justice for George Floyd, his family, our community, and Minnesota. We look forward to presenting the prosecution's case to a jury in Hennepin County."