Hot Pockets Heiress Sentenced to 5 Months in Prison Over College Admissions Scandal Case (UPDATE)
The Hot Pockets name deserves better than this.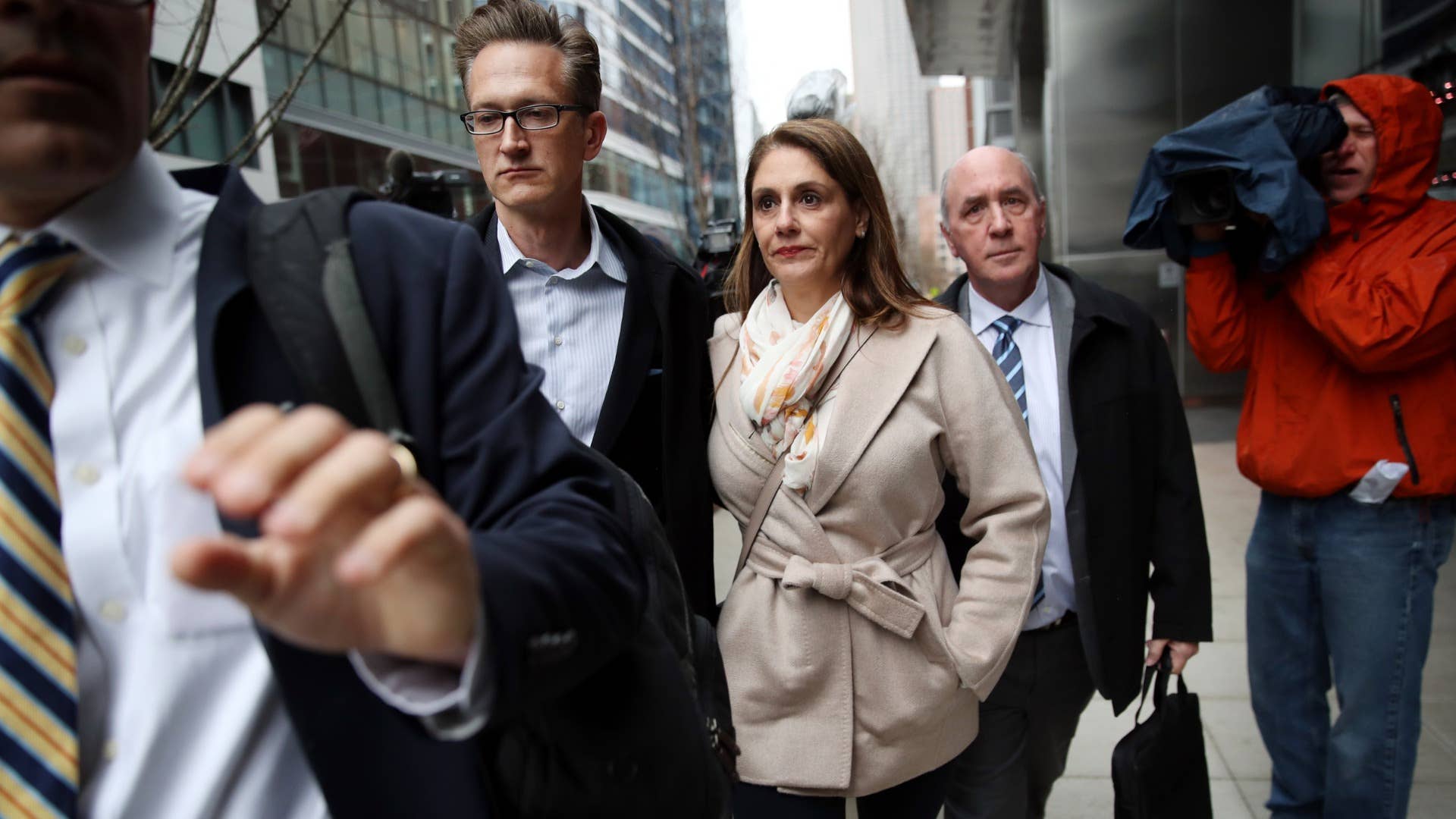 Getty
Image via Getty/Craig F. Walker/The Boston Globe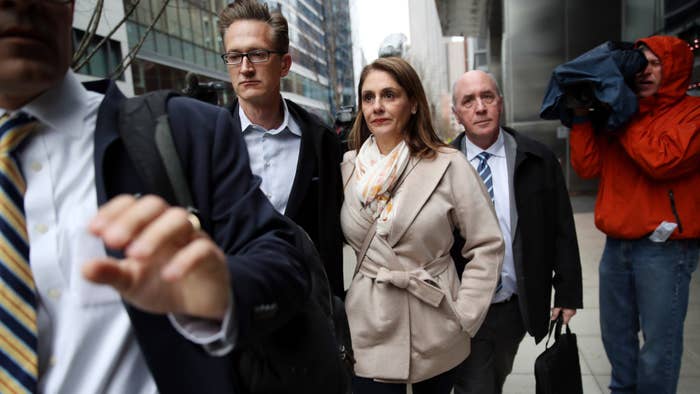 UPDATED 2/25, 5:38 p.m. ET: Michelle Janavs was hit with a five month prison sentence on Tuesday for getting her daughters into USC by paying a fixer, NBC News reports.
See original story below. 
The reason the phrase "Hot Pockets heiress" keeps popping up all over your timeline is, it's sad to say, likely less compelling than the potential for interestingness contained therein.
Prosecutors are seeking 21 months behind bars for Michelle Janavs—whose family, perKTLA, developed the aforementioned microwavable concept before selling off the company—due to Janavs' involvement in the infamous college admissions scandal of 2019. 
Janavs is described in court documents cited in the report as one of the "most culpable" of the parents embroiled in the widely publicized case, which—if nothing else—at least gave everyone one more reason to approach anyone of wealth with a healthy dose of skepticism.
Janavs, whose Tuesday plans include appearing in Boston federal court for sentencing, has admitted to handing over $100,000 to scam mastermind William "Rick" Singer to have a proctor fix up her daughters' ACT answers. Additionally, Janavs is said to have agreed to pay out $200,000 to have one daughter falsely touted as a beach volleyball recruit at USC. As for that last one, Janavs was apparently arrested before the daughter was formally admitted to the college.
Due to the fact that she didn't plead guilty in a timely manner, Janavs was also hit with a money laundering conspiracy charge, though her legal team has argued that the fallout associated with the media coverage of the case has been a sufficient form of punishment.
Since March of last year, dozens of parents have been charged in the larger scandal, including Felicity Huffman and Lori Loughlin.