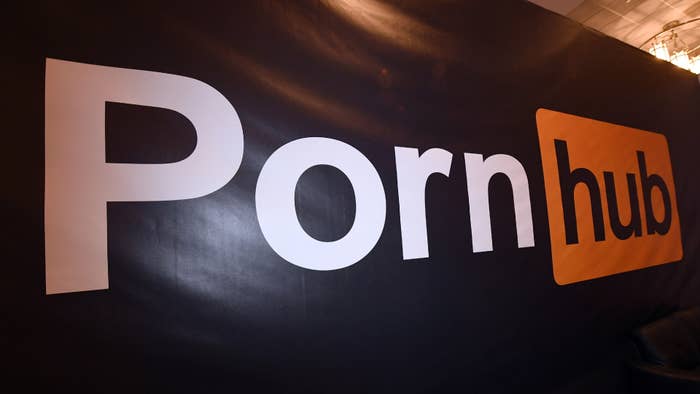 Pornhub is calling on Instagram to "immediately end all discrimination toward those involved in the adult industry."
The move follows Instagram's decision to permanently disable the adult entertainment brand's official account. Per Pornhub, which shared an open letter to Meta and Instagram this week, their accounts are all "fully PG" but have been repeatedly targeted for deletion.
"We demand an explanation and guidance as to why our accounts are continuously deleted, and why content we spend money creating in order to engage with our audience is removed, even when we do not breach any of Instagram's rules," the letter states.
To further drive home the point, Pornhub pointed to a post on the platform earlier this month from Kim Kardashian in commemoration of her Interview magazine cover. The post in question has amassed more than five million likes.
"Pornhub's safe-for-work account has been disabled for three weeks," the Free Speech Coalition and Adult Performance Artists Guild-endorsed letter says. "In the interim, Kim Kardashian has posted her fully exposed ass to her 330 million followers without any restrictive action from Instagram. We are happy to see that Kim and the artistic team behind the image are free to share their work on the platform, but question why we are denied the same treatment."
The letter is also endorsed by Riley Reid, Asa Akira, Johnny Sins, Ebony Mystique, Elle Stranger, and more. See it in full below.
Complex has reached out to a rep for Pornhub for additional comment. This post may be updated.
In March, Pornhub unveiled the winners of its Fourth Annual Pornhub Awards, pairing the announcement with a $1 million endowment comprised of cash prizes and support for sex work non-profits.