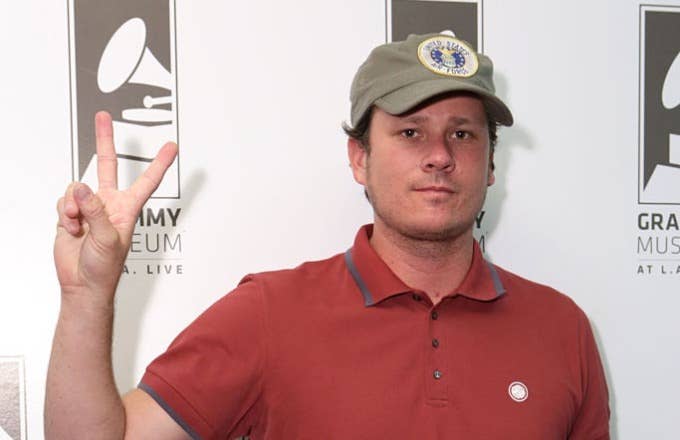 Videos released to the public thanks to the work of To the Stars Academy of Arts & Science, co-founded by blink-182 alum Tom DeLonge, have now been acknowledged by the U.S. Navy to indeed depict incidents involving "Unidentified Aerial Phenomena" (UAP).
Navy spokesperson Joseph Gradisher told Vice, per an article published Tuesday, that the naval branch of the U.S. Armed Forces "considers the phenomena contained/depicted in those three videos as unidentified." 
This quote arrives in the wake of similar statements Gradisher gave to The Black Vault's John Greenewald Jr., who also asked why the U.S. Navy had chosen to use the more modern UAP classification, as opposed to the increasingly less-utilized (though still quite prevalent) descriptor of Unidentified Flying Object (UFO).
Gradisher explained that the more recently popular UAP terminology was used here as it provides the "best basic descriptor" for such sightings and observations. The Navy also confirmed the capture dates of the three videos in question, which began to be unveiled to the public via DeLonge's To the Stars Academy of Arts & Science and the New York Times in 2017. As expected, however, the Navy is not making statements regarding any conclusions they may have drawn from the videos regarding what this phenomena may be.
In August, DeLonge—who executive produced this year's TTSA-documenting History Channel series Unidentified—said "many senators" had been briefed on UAP matters. According to the blink-182 co-founder, there's now "a strong group" of them who recognize the issue as "enormous and unnerving."
TTSA is set up as a Public Benefit Corporation and is designed to achieve its dual goals of "a positive contribution to society" and the maximizing of shareholders' profits through a three-way approach encompassing its entertainment, science, and aerospace divisions.
DeLonge, meanwhile, is currently out on the road with Angels & Airwaves for their first tour in seven years.