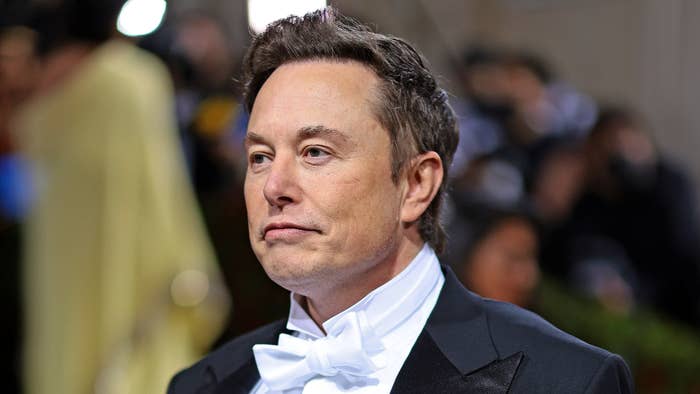 At the time of this writing, less than a month has passed since Twitter Inc. announced it was entering into an agreement under which it would be acquired "by an entity wholly owned by Elon Musk."
The weeks since have been dominated by ongoing coverage of the controversial $44 billion deal, with much of the latest chatter focusing on Musk's recent announcement of having put the deal "temporarily on hold" over fake accounts.
Naturally, a larger discussion focusing more on Musk's own use of the Twitter platform has sustained throughout the onslaught of deal-dissecting discourse, ranging from his past tweeted remarks downplaying the still ongoing pandemic to a more recent tweet addressing the 2021 suspension of former president and Apprentice host Donald J. Trump.
Below, we've rounded up seven of Elon Musk's most notorious tweets. Also worth pointing out here is that Musk is presently ranked by Social Blade as the sixth most-followed Twitter account with 93.5 million followers.
When: July 15, 2018
What: Amid news coverage at the time of a widely discussed Thailand cave rescue, Musk baselessly referred to cave rescue volunteer Vernon Unsworth as a pedophile by calling him "pedo guy" in a tweet that was later removed. As Vox and others reported at the time, Musk's remark was in response to criticism from Unsworth about Musk getting involved with the rescue effort, stating the Tesla CEO and SpaceX founder had carried out a "PR stunt." Per the Associated Press, Musk—who ultimately apologized—was later cleared of defamation in connection with the remark by a Los Angeles jury.

When: Aug. 7, 2018
What: A weed-focused joke that Musk thought Grimes would find funny was ultimately placed at the center of a complaint filed in federal court by the Securities and Exchange Commission. The SEC, notably, argued that Musk's "series of false and misleading tweets" amounted to securities fraud. A settlement on the fraud charge was announced that September.
When: March 6, 2020
What: While Musk has made multiple similar comments about the COVID-19 pandemic, it's arguably this early one from March 2020 that best represents them all. "The coronavirus panic is dumb," he wrote at the time. Musk would later go on to make similarly aligned remarks on Twitter, including speaking out against precautionary lockdown measures in April of that year. To be clear, the official pandemic death toll in the U.S. hit 1 million this week, per death certificate data from the CDC cited in an ABC News report.
When: Nov. 14, 2021
What: As Complex reported in November, a fairly mild tweet from the Vermont senator inspired Musk to tell him, "I keep forgetting that you're still alive." Reactions to the tweet spurred a separate discussion about why, exactly, everyday people will sometimes expend great amounts of energy in the pursuit of defending billionaires. Sanders and Musk have also appeared side-by-side in headlines in the past for other issues on which they differ.
When: March 14, 2022
What: In a tweet he later said was "absolutely serious," Musk told his Twitter followers he was challenging Russian President Vladimir Putin to a "single combat" showdown. The stakes, Musk added, "are [Ukraine]." While reactions to this purported challenge were quite mixed amid coverage of Russia's invasion of Ukraine, it's worth noting that—unrelated to the Putin tweet—Musk's Starlink internet service has proven crucial in Ukraine's response to the war.
When: May 12, 2022
What: Of Musk's more recent Twitter activity, a tweet that stands out (and that has been given an expectedly large amount of speculative buyout-related attention) is one from just this month in which Trump's aforementioned suspension was mentioned. The former POTUS was permanently suspended in January 2021 "due to the risk of further incitement of violence" following the fatal Capitol riot. In his tweet, Musk said he believes Trump "should be restored to Twitter," although he would personally prefer a "less divisive" candidate for the 2024 election.
When: May 14, 2022
What: Another very recent entry saw Musk elaborating further on the Twitter buyout deal being "temporarily on hold." According to Musk, a prior tweet of his about Twitter using a bot check sample size of 100 marked a nondisclosure agreement violation. Twitter's legal team ultimately made a call about the violation, per Musk. "This actually happened," he said. Subsequent days have included more Twitter talk from Musk via Twitter, including a number of tweets focused on algorithmic woes.