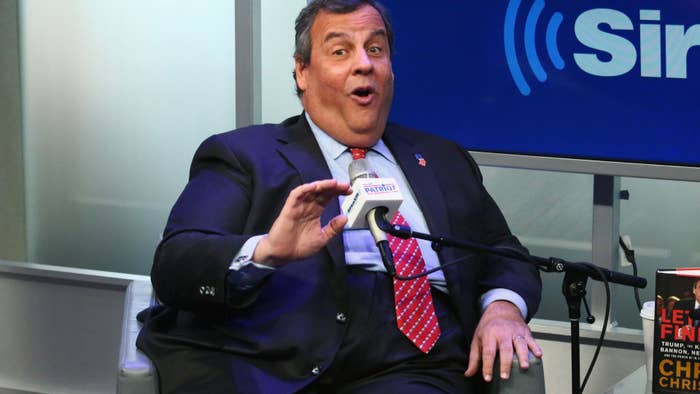 Chris Christie, a voice perhaps best left back in 2016 or whatever, has expressed his reasoning for being one of the people loudly calling for a so-called "reopening" of the U.S. despite COVID-19 concerns.
The former New Jersey governor and former Trump transition team leader spoke with CNN's Dana Bash this week, notably using the conversation to urge the acceptance of death.
"Of course, everybody wants to save every life they can—but the question is, towards what end, ultimately?" Christie said during the Daily DC podcast chat. "Are there ways that we can...thread the middle here to allow that there are going to be deaths, and there are going to be deaths no matter what?"
From there, Christie argued that not letting "some of these folks" return to work would "destroy the American way of life in these families." Recovering from that, he added, would take years. But recovering from literal death takes much longer, in that it's not currently possible. Still, Christie drove home the COVID-19 death compromise argument by comparing our current era to the "sacrifice" of World War II.
Christie was also asked specifically about the fact that a Trump administration model is now projecting an estimated daily death count of up to 3,000 people by the start of June. Asked if the American people "would be able to accept" the reality of reopening following such news, Christie said, "They're gonna have to."
A different heavily cited projections model, meanwhile, is predicting far fewer deaths by June 1 but still points to an expected rise in COVID-19 due to states prematurely exiting social distancing phases. And to be clear, that is exactly what Christie is recommending for areas around the country.
Thankfully, we can take small solace in the ensuing shredding of Christie's comments, as is delightfully excerpted below: