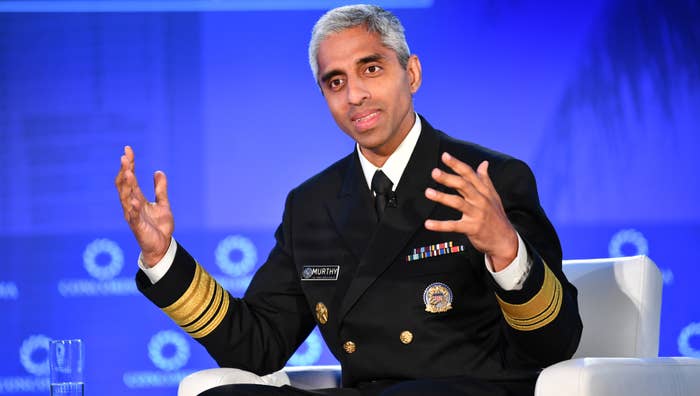 The U.S. Surgeon General is cautioning against the use of social media by those 13 years of age and younger.
During an appearance on CNN over the weekend, Surgeon General Vivek Murthy outlined what he said were his two main concerns about social media usage.
"I worry that right now, if you look at the guidelines from the platforms, age 13 is when kids are technically allowed to use social media," Murthy said on Saturday. "But there are two concerns that I have about that. One is, I personally—based on the data that I've seen—believe that 13 is too early. I think that it's a time, early adolescence, where kids are developing their identity, their sense of self. It's a time where it's really important for us to be thoughtful about what's going into how they think about their own self-worth and their relationships."
Elaborating further, Murthy pointed to the "skewed and often distorted" world of social media as not conducive to the aforementioned nurturing of young minds. He also criticized rules about ages on social media platforms as being "inconsistently implemented," likening their current state to the pitting of children against "the world's greatest product designers."
Murthy also called for leading social media platforms to roll out new safety standards and to commit to greater transparency, arguing that the present situation does not represent "a fair fight" for younger users. See more here and/or below.
Of course, Murthy is far from the only person to speak out with regards to social media's relationship with mental health, both for younger users and society at large. Actor Tom Holland, for example, told fans last August he was embarking on a social media hiatus due to it being "detrimental" to his mental health.