U.S. Gained 379,000 Jobs in February, Joe Biden's First Full Month in Office
The U.S. added 379,000 jobs last month, under President Joe Biden's first full monthly employment report, showings signs of labor market recovery.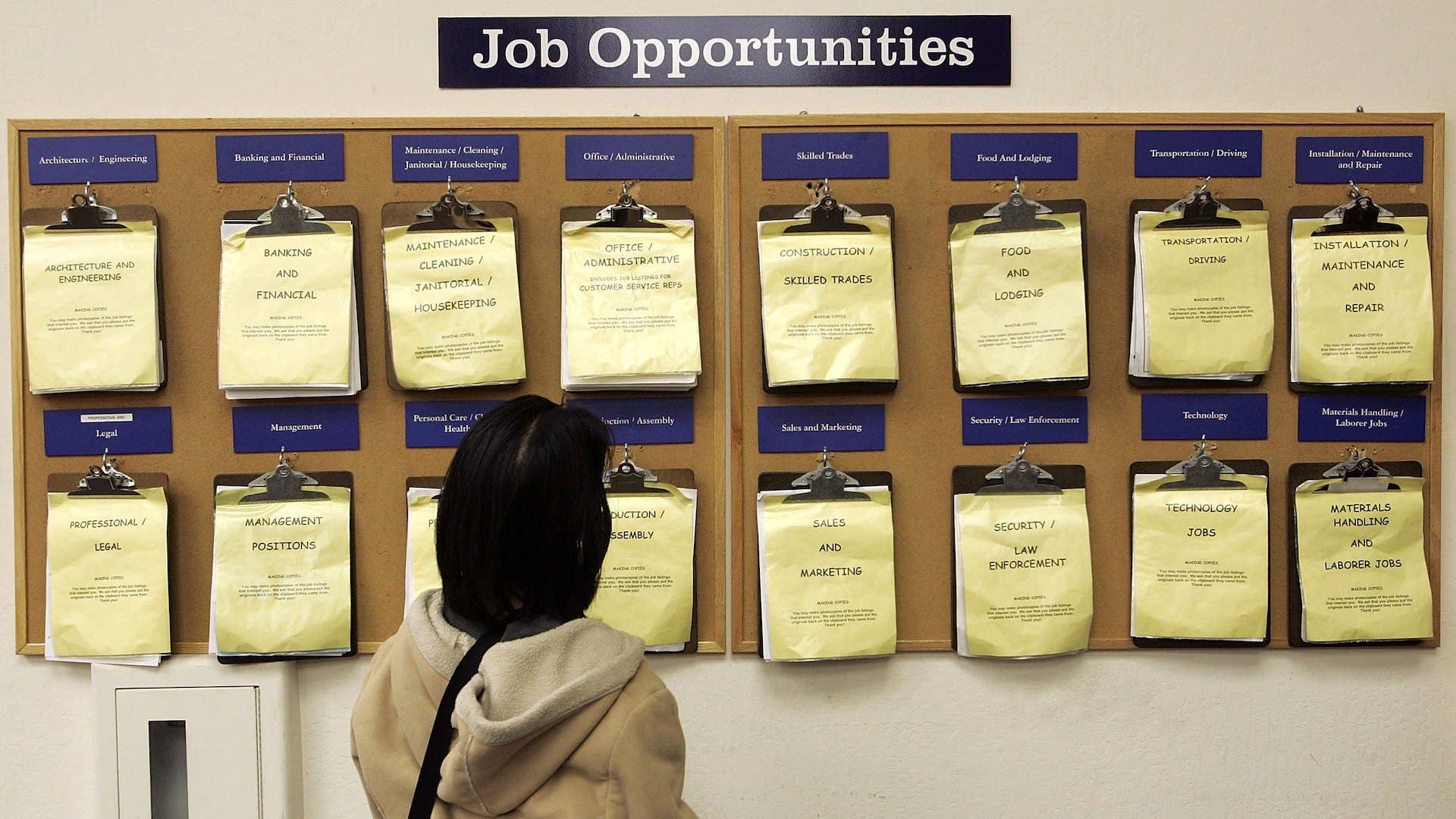 Getty
Image via Getty/Justin Sullivan
The U.S. economy saw a boost in jobs in February, adding 379,000 last month, which is more than economists anticipated.
NBC News reports that experts' initial estimates were 210,000 jobs, with the actual numbers indicating the labor market is slowly being restored. January's count increased to 166,000 jobs from the 49,000 were first reported. As COVID-19 restrictions have eased in areas, the leisure and hospitality industry saw the sharpest rise in February, with 355,000 positions added, per CNN Business. However, instead of making new jobs, the sector largely reopened positions that were lost over the last year.
In the first monthly employment report under Joe Biden, the unemployment rate saw a slight dip to 6.2 percent from 6.3 percent in January, when it was thought there'd be no movement. Unemployment only includes people who are actively looking for employment and not people who have fully left the workforce.
Unfortunately, it's not all good news. The U.S. still has 9.5 million fewer jobs than it did last February, and millions still require government assistance. On Thursday, a Labor Department report showed that over 18 million people were receiving government benefits in the week ending Feb. 13.
The recovery isn't benefiting everyone. While those who invested in the stock market over the last year saw their wealth increase, lower-wage workers have been struggling to afford essential items.