Donald Trump Admits He 'Didn't Win' 2020 Presidential Election While Talking to Historians
In a call with historians working on a book about Donald Trump, the former president conceded that he "didn't win" the 2020 presidential election.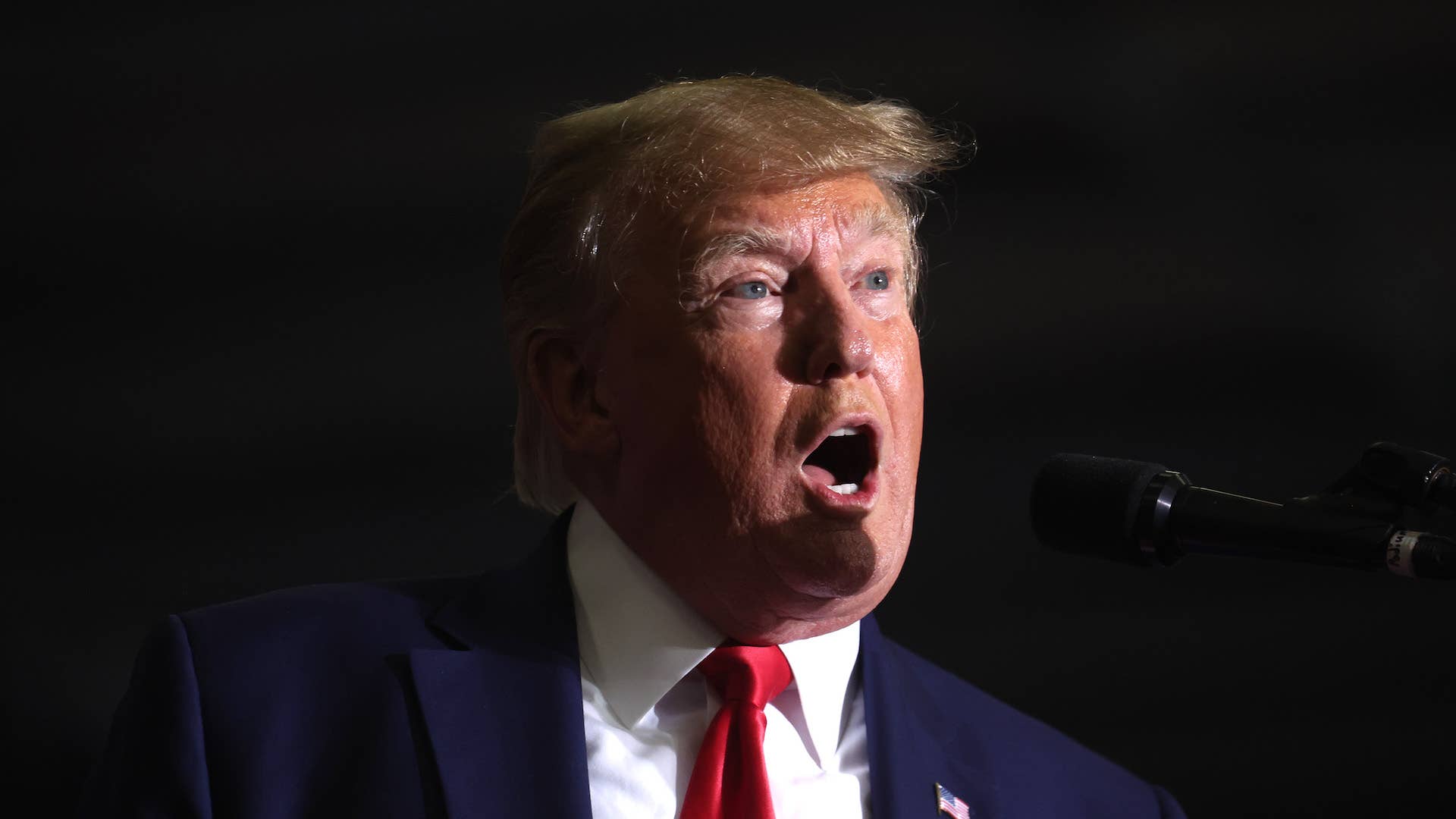 Getty
Image via Getty/Scott Olson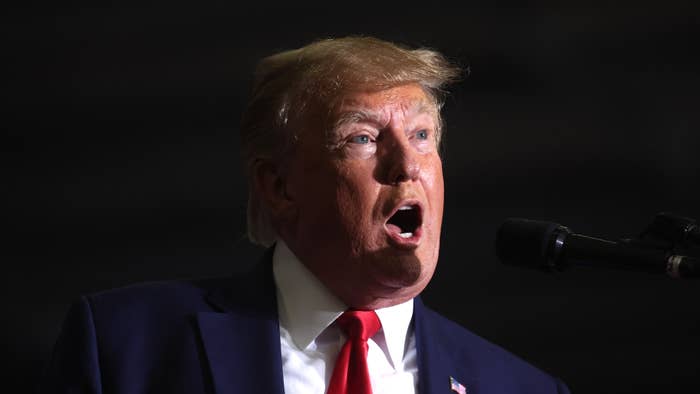 Donald Trump, who has repeatedly claimed that the 2020 presidential election was stolen from him, actually acknowledged that he lost to Joe Biden.
The concession came in a video published by The Atlantic this week, with the footage dating to last July. "I didn't win the election," Trump said when speaking to a group of historians who were assembled by Julian Zelizer, a Princeton professor and editor of The Presidency of Donald Trump: A First Historical Assessment.
Yet, he still contended that the vote was "rigged and lost," saying that China, South Korea, and Iran were glad to see Biden take over. Specifically, Trump discussed negotiations with South Korean President Moon Jae-In regarding the country's military defense. Trump said their deal was all set but "then the election came." Trump added, "By not winning the election, he was the happiest man."
"We had a deal all set, and then when the election was rigged and lost," he continued, "what happened is that the deal went away."
For The Atlantic, Zelizer wrote, "At one point [Trump] said, 'when I didn't win the election'—phrasing at odds with his false claim that the 2020 vote was stolen."
According to The Hill, Trump still asserted at a Michigan rally last week that "the presidential election was rigged and stolen, and because of that our country is being destroyed." He added, "We did win. We did win. … We won by a lot, not just a little."
Zelizer said that Trump proposed that he meet with the panel of historians so that they would create "an accurate book."
"Your book is a very important book. I'm looking at the list [of authors], it's a tremendous group of people, and I think rather than being critical I'd like to have you hear me out, which is what we're doing now, and I appreciate it," Trump said during the call.
Elsewhere, the former president touched on the Jan. 6 Capitol riot, where he said only "a tiny portion" of the crowd stormed the government building, calling the speech he gave at his rally "presidential" and "peaceful."
He also echoed the inaccurate claim that Black Lives Matter and antifa were involved. "I also think they were infiltrated with—and I think people know this —but they were infiltrated and strongly infiltrated with [Black Lives Matter] and with antifa [the left-wing anti-fascist movement]." He also placed blame on the Capitol Police, saying they were "very much at fault" for the riot.