Black Family Speaks Out After Water Park Cancels Birthday Party for Teens Over Feeling 'Uncomfortable'
Amid claims of discrimination, a Missouri water park has issued an apology after it canceled a Black family's reservation to host a birthday party.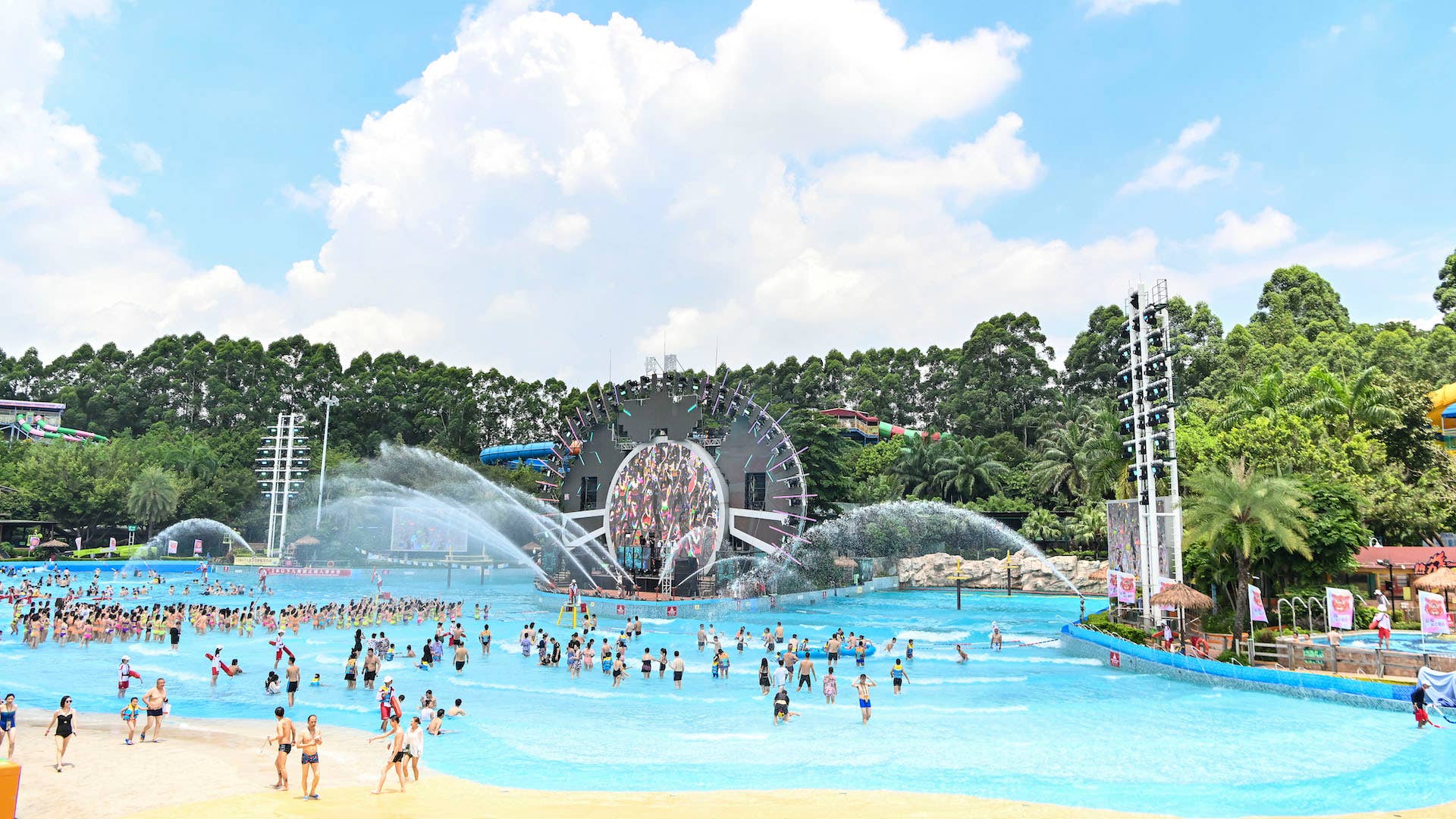 Getty
Image via Getty/China News Service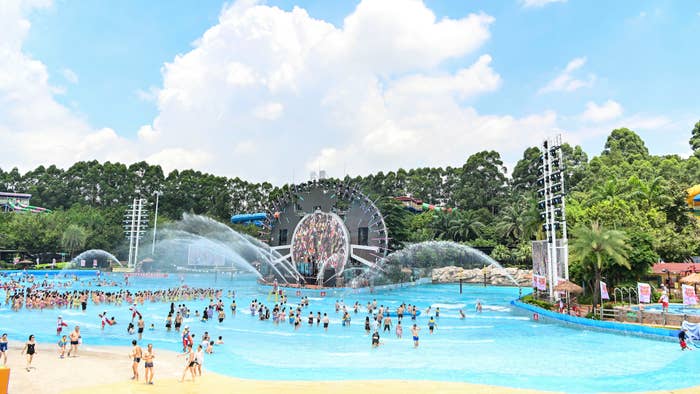 An incident at a Lee Summit, Missouri water park went viral this week, with a video showing a Black family not being granted entrance to the park.
The footage shows the family speaking with a white woman, who appears to work at the park, and either a security officer or cop standing next to her. While much of the dialogue can't be heard, you can hear one of the men from the family ask how they can "cancel" a "kid's birthday party," and ask what the woman "is uncomfortable with." The person taking the video repeatedly says, "Because we're Black."
Lee's Summit Parks and Recreation Department has since shared more information about the incident. Fox 2 reports the family spent $2,000 in advance on a birthday party for 250 guests at Summit Waves. The park canceling their reservation prompted the family to say they felt discriminated against.
"It appears to have been canceled simply because the park staff was uncomfortable with a group of Black teenagers having a pool party to enjoy the end of the summer," said Chris Evans, the teens' father.
The birthday party was set to start at 7:30 p.m. on Saturday, and when the family showed up at 6:15 p.m., they weren't let inside. LSPR claims it canceled the party at 5 p.m. and spoke with the family, which Evans denies.
"Safety pertaining to the anticipated crowd size and the potential impact it might have on party guests and the staff was the sole reason for the cancellation," LSPR said in a statement. It added that the family had promoted the event on social media, which wasn't included in the agreement with the park.
"A sincere apology is owed to the Evans family and our Lee's Summit community," Lee's Summit Parks and Recreation said in a statement. "LSPR strives to be a respectful and inclusive organization where all members of our community feel welcome and appreciated. Inappropriate language, social media posts, and behavior are not acceptable and will not be tolerated."
According to Lee Summit Mayor Bill Baird, an investigation has been opened. "Unfortunately, statements were made by a Parks and Recreation manager at Summit Waves that were inappropriate and insensitive," he said in a statement, adding that its probe revealed "missed processes and miscommunication that led to the cancellation."
LSPR said its administrator spoke to the family and apologized. The family has been refunded and offered a makeup party for no charge.