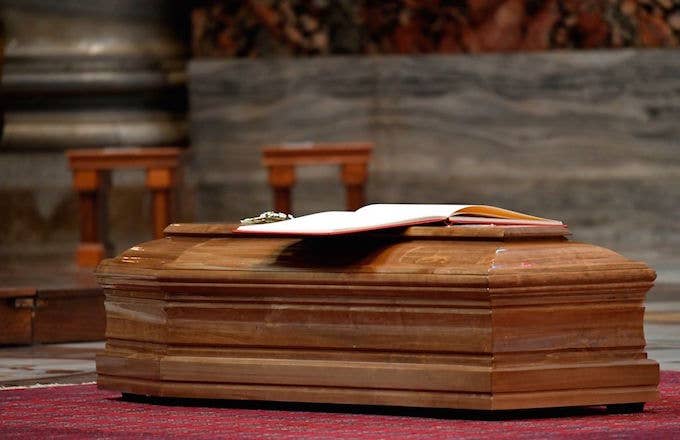 A family in Nova Scotia has had to come to terms with the horrifying realization that their deceased loved one was mistakenly cremated. Serenity Funeral Home is currently being investigated after mixing up the bodies of three people, resulting in the accidental cremation of the late Sandra Bennett, says CBC News. 
Bennett's family arrived at the funeral home on December 27 for visitation and were reportedly presented with two different bodies. While the second body was dressed in Bennett's clothes, neither was actually her. The funeral home's website states: "All reputable cremation providers use rigorous sets of operation procedures and policies to maximize their level of service, which minimizes the risk of human errors." Unfortunately for the Bennett family, this was an irreversible and devastatingly severe instance of human error. "It's just like a horror story," one of Bennett's family members said.
According to the National Cremation Society, crematoriums use a small numbered metal identification disk to identify and keep track of the identity of bodies, and, additionally, individual funeral homes often have their own set of identification procedures to make sure mistakes like this don't happen. 
The Bennett family cannot undo the funeral home's error. But the Board of Registration of Embalmers and Funeral Directors in Nova Scotia is currently investigating this "very concerning" mishap and have described it as a "hot point priority" for the board. This unimaginable mistake has left the family understandingly shaken up, and it's likely the funeral home will be hit with a massive lawsuit.