This election season has been wild. Donald Trump surrogates have tried to slam Hillary Clinton by quoting Beyoncé, who is a Clinton supporter. After Jay Z held a concert in support of Clinton late last week, Trump himself even criticized Clinton and Jay Z. And on Sunday night, yet another Trump surrogate tried to attack Clinton because of her associations with Jay Z. As you might expect, it didn't go very well for her. 
During Sunday night's CNN Tonight, Don Lemon showed a clip of Trump slamming Clinton for associating with Jay Z despite some of the lyrics used in his songs. Angela Rye, a liberal panelist, started things off by arguing that Trump wasn't actually bothered that Clinton said he uses lewd language, nor is he bothered by Jay Z or Beyoncé's lyrics. Instead, she said he's bothered that Jay Z and Beyoncé "cannot support a Donald Trump presidency and that damaged his very, very fragile ego in all kinds of ways."
Then, it was Scottie Nell Hughes' turn. The Trump surrogate started by saying, "As an Evangelical Christian, I can actually say I think he was more bothered by the multiple uses of the MF word that night and the N-word that was used within the lyrics in the songs." She then said, "One of his main videos starts off with a crowd throwing mazel tov cocktails at the police and this very much anti-police message that Beyoncé has had this year." Wait, what does the video show?!?
Hughes meant to say "Molotov cocktail," as Don Lemon pointed out. A Molotov cocktail (which you can see in action here), also known as a poor man's grenade, is an improvised explosive that is made out of a bottle with flammable liquid inside and a cloth used to ignite it.
Hughes acknowledged her mistake on Twitter a short time later and said she needed a nap. But she also doubled down on her attack on Jay Z on Monday morning and linked to a conservative website that argued Jay Z and Kanye West's "No Church in the Wild" music video "celebrates anti-police riots."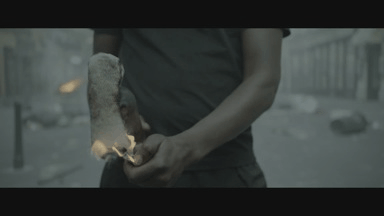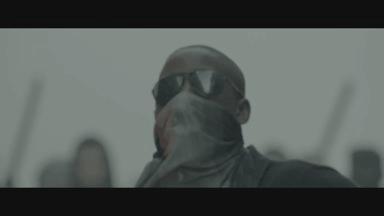 But to clarify for the self-described "Evangelical Christian," "mazel tov" is a Jewish phrase that literally translates to "good luck" and is generally used to express congratulations. 
Maybe if Hughes had spent more time listening to Jay Z in recent years, she would know the term. On "Roc Boys," Hov raps: "Rich niggas, black Bar Mitzvahs/Mazel tov, it's a celebration bitches, L'Chaim." (L'Chaim is a toast that means "to life.")
Of course, Twitter had jokes about Hughes' blunder:
If nothing else, this shows that Trump surrogates should probably stop trying to attack Clinton by throwing unnecessary shade at hip-hop artists.