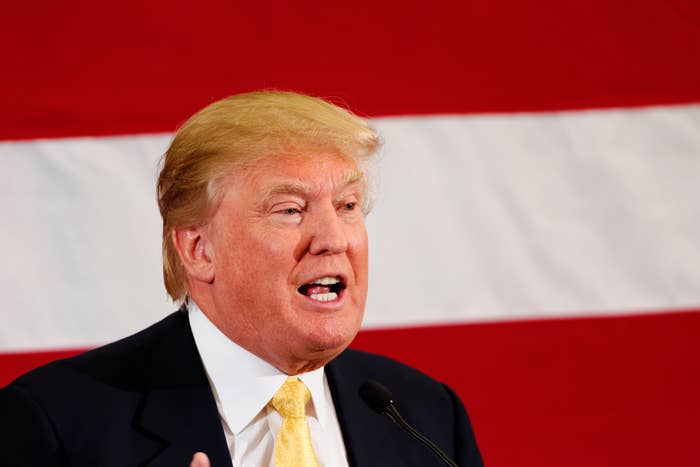 Be very afraid, America. Donald Trump has won the Nevada caucus for the GOP with 42.2% of the votes. This comes weeks after the Republican candidate also won in New Hampshire and South Carolina. Following his victory in the South, he said, "Let's put this thing away and let's make America great again." Trump celebrate tonight's triumph by tweeting a graphic that looks like it was made with a 1998 version of Microsoft Paint.
With each win, he comes one step closer to that "greatness" which includes building a giant wall to keep Mexican immigrants out. He's earned the ire of many world leaders including British Prime Minister David Cameron, who called him "divisive, stupid and wrong," and Pope Franciswho put him on blast for his not very Christian idea of building that big wall.
On the Democratic side of things, Hillary Clinton beat out Bernie Sanders with 52.6% of the votes. Both candidates were busy trying to win over minority voters at CNN's Town Hall earlier this evening. Clinton, in particular, spoke about recognizing privilege and dismantling systematic racism.
This story is developing.