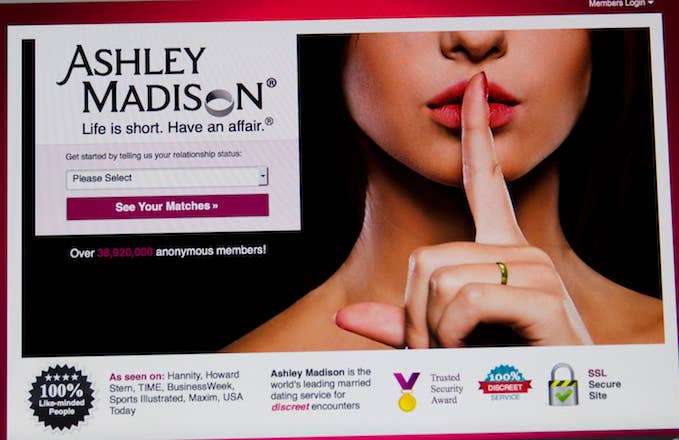 As if Valentine's Day weren't depressing enough, Ashley Madison has some news to cut that thread by which your sanity is hanging. According to the extramarital relationship website, cheaters are increasingly choosing to prioritize their side piece over their spouse on Valentine's day. According to a survey, 28 percent of these philandering users say they're spending today with their affair partner.
So, what's the reasoning? Ashley Madison says people seek out affairs to fulfill needs not being met in their marriages. "Typically, holidays and special occasions are reserved for the spouse and the affair partner is sidelined," says Isabella Mise, Director of Communications at Ashley Madison. "But for Valentine's Day this year, we're seeing that affairs of the heart can lead to new traditions with a greater importance being placed on the extramarital relationship." 
What's more, cheaters are spending about the same amount of money on their V-Day adultery as they would on their primary partners—between $100 and $250. However, the money is spent in different ways. In one case, the cheaters will spend money on sex, and in the other, on dinner. Guess which is which. I'll wait...
"Between how they spend their money and how they spend their time, the members surveyed are demonstrating that there is an increased investment being made with affair partners," says Mise. "It will be interesting to see if this shift continues." Ugh, no, it won't. Just don't cheat in the first place.