Man Dies After He Was Deported to Iraq—a Country He Reportedly Never Lived In
Sources say Jimmy Aldaoud died Tuesday because he "was not being able to get his insulin" in Iraq.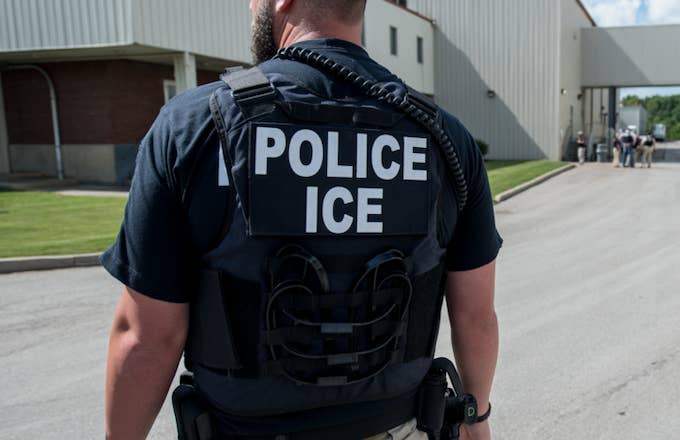 Getty
Image via Getty/Smith Collection/Gado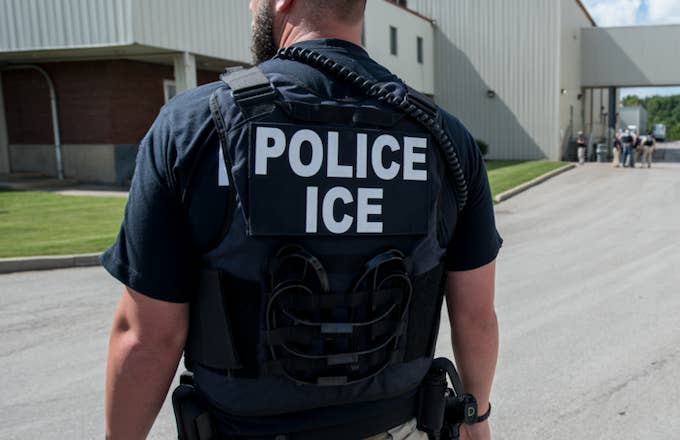 After spending most of his life living in the U.S., 41-year-old Jimmy Aldaoud was deported earlier this year to Iraq—a country in which he never lived. Months after he was swept up by ICE, Aldaoud was found dead in the Middle Eastern country. 
Politico reports the Detroit man was born in Greece, but was an Iraqi national. He and his family had reportedly moved to the states when he was just a young child; and those close to Aldaoud say he never visited Iraq, nor did he speak Arabic. Immigration attorney Edward Bajoka, who refers to himself as a friend of Aldaoud's family, shared these unsettling details in a recent Facebook post. The lawyer said he is convinced the cause of death was Aldaoud's inability to receive insulin for his diabetes. Bajoka also highlighted the man's mental health issues, and his unfamiliarity with the area.
"The likely cause of death was not being able to get his insulin. He is a diabetic," he wrote. "He was forcefully deported to Iraq a couple of months ago [...] He was a paranoid schizophrenic. His mental health was the primary reason for his legal issues that led to his deportation. Rest In Peace Jimmy. Your blood is on the hands of ICE and this administration."
Rep. Andy Levin (D-Mich.) responded to the news in a statement to Politico, stating he has called on GOP lawmakers to stop the mass deportations efforts under the Trump administration.
"Jimmy Aldaoud ... should have never been sent to Iraq," Levin wrote. "My Republican colleagues and I have repeatedly called on the executive branch to cease deportation of such vulnerable people. Now, someone has died."
President Donald Trump has vowed to deport "millions" of migrants with large-scale ICE operations, like the ones conducted Wednesday at multiple Mississippi agricultural plants.
According to BuzzFeed News, U.S. immigration authorities arrested hundreds of undocumented workers at seven food processing facilities. Approximately 680 suspected undocumented immigrants were taken into custody during the raids, which were collectively described as "the largest single state immigration enforcement operation in our nation's history."
"This is a high-profile way to send a message and to create more fear in immigrant communities about ICE and about their ability to live and work in this country," John Sandweg, former acting director of ICE under the Obama administration, told BuzzFeed. "This burns an incredible amount of resources to apprehend people, few of whom pose any threat to the US. It's for show more than for anything else."