Jayland Walker's Family Calls for DOJ Investigation Into His Death
Walker was fatally shot by police last month in Ohio. His family's legal team has questioned the integrity of the ongoing probe handled by state officials.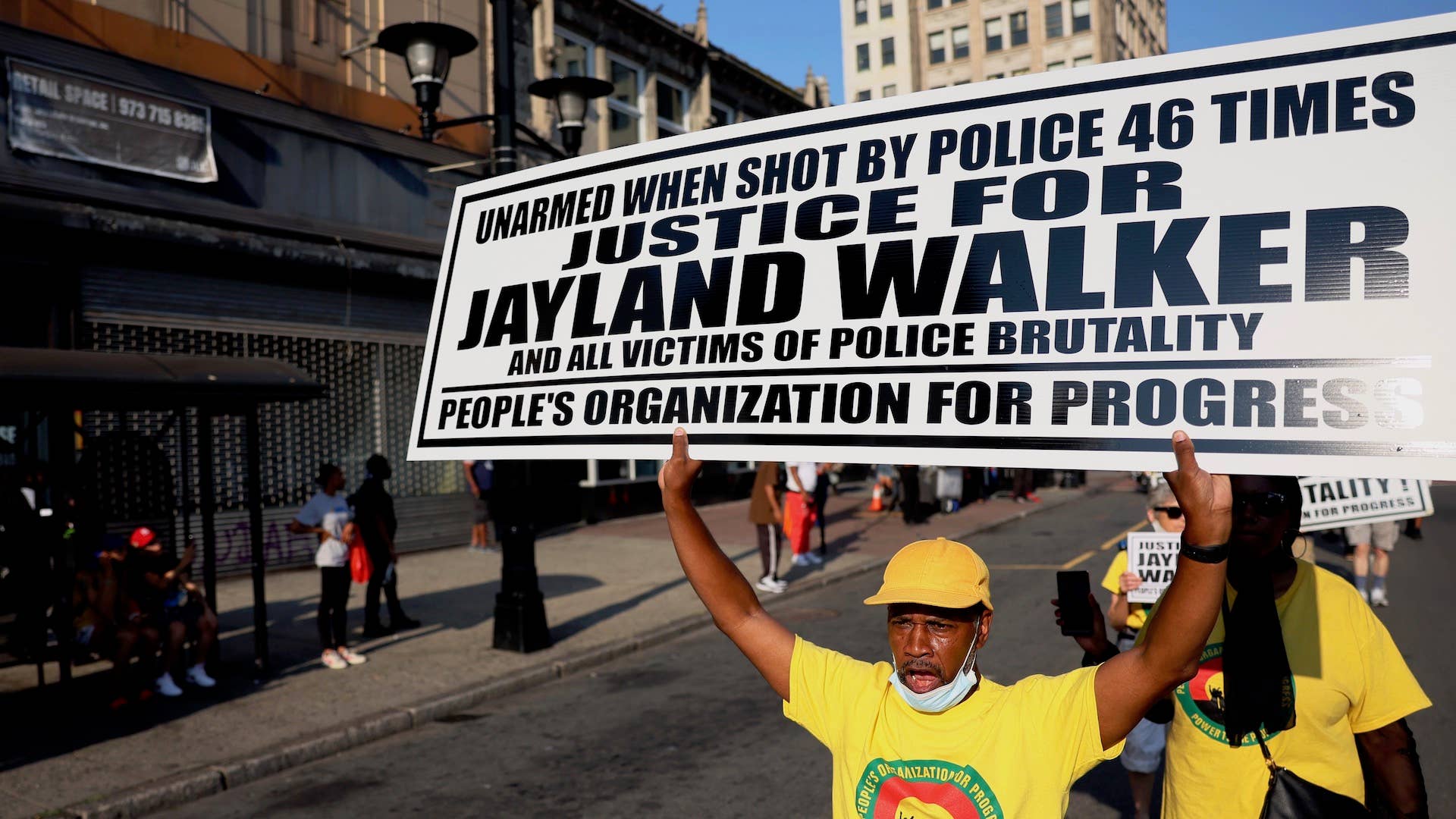 Getty
Image via Getty/Michael M. Santiago
The family of Jayland Walker, the 25-year-old Black man who was killed by police last month, has asked the United States  Justice Department to investigate his death.
Lawyers for the family announced the request during a press conference Wednesday, on what would've marked Walker's 26th birthday. Attorney Bobby DiCello told reporters his clients are questioning the integrity of the probe, as they believe the Akron, Ohio, police union compromised the case by discussing details with the Ohio Bureau of Criminal Investigation. 
"The Bureau of Criminal Investigation for the Attorney General's Office was brought in to maintain some form of trust, some form of integrity in this investigation," DiCello said, as reported by WKYC. "That's what we were told. You did not hear us initially ask for a different investigative body to get involved because we wanted to give that opportunity to the state to run its investigation. We've given it that opportunity, and now we are calling for the Department of Justice to replace the Bureau of Criminal Investigation."
DiCello said he and his team have obtained evidence that suggest possible "collusion between the Fraternal Order of Police and BCI, which recently came to light in public statements about the investigation made by FOP leadership."
A spokesperson for the BCI pushed back on the allegations.
"BCI shall remain steadfast in our commitment to independent investigations regarding officer involved shootings, and this case is no different," Steve Irwin told the station. "No updates have or will be provided to the FOP president or any other parties by BCI while the investigation is ongoing [...] The family and the community deserves a thorough, independent investigation, and that is what they will get."
Walker was killed on June 27 after officers attempted to pull him over for "an equipment violation." Authorities say the man  led Akron police on a high-speed car chase, and seemingly shot at police from his vehicle. Moments after he tried fleeing on foot, police opened fire on Walker. A preliminary autopsy revealed he had sustained 46 gunshot wounds or graze injuries. He was also unarmed when he was shot; however, police say they recovered a firearm from his vehicle.