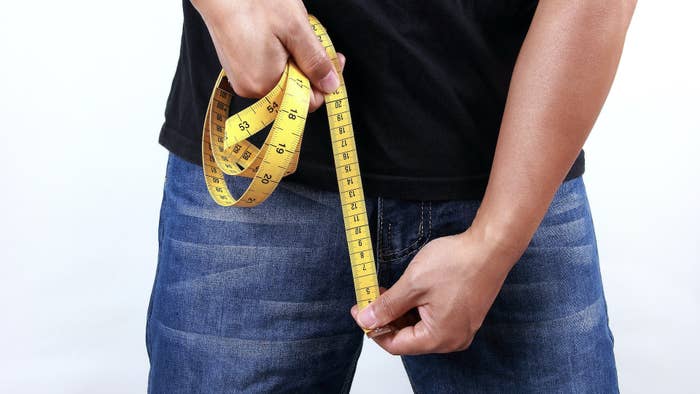 Australians looking to enhance their erections have been left with one less option.
According to the New York Post, the country's Therapeutic Goods Administration has effectively banned "Big Penis USA," a controversial sexual stimulant that is marketed as "all natural." Officials made the decision after discovering the drug contained the "undeclared substance" sildenafil — an erectile dysfunction medication that is sold under brand names like Revatio and Viagra.
"Sildenafil may interact with nitrates found in some prescription drugs and may lower blood pressure to dangerous levels," the TGA wrote in a recent advisory. "People with diabetes, high blood pressure, high cholesterol or heart disease are often prescribed nitrates. Sildenafil taken in combination with other medications can cause serious side effects. Consumers are advised that sildenafil is a prescription-only substance in Australia."
The agency went on to say that Big Penis USA pills are illegal within the nation, as they have not been subjected to TGA analysis. Australian law requires medication to undergo a thorough assessment to ensure it is not only effective but also safe. Although Big Penis USA pills are not sold Down Under, citizens have been able to buy the product online.
"The TGA is advising consumers to exercise extreme caution when purchasing medicines from unknown overseas Internet sites and has produced a short video on the risks associated with buying medicines and medical devices online," the TGA wrote, adding that any medication sold on the internet "may contain undisclosed and potentially harmful ingredients."
In an effort to protect consumers, TGA teamed up with the Australian Border Force to seize and discard any sildenafil-containing substances that are intercepted at the border. Residents who currently possess the medication are urged to take the remaining tablets to a pharmacy for proper disposal.