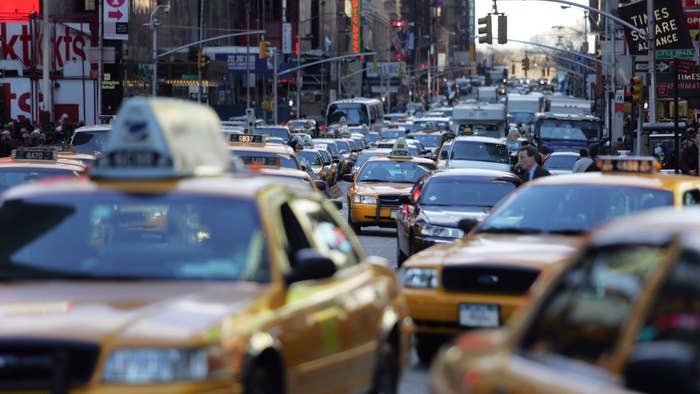 New York governor Kathy Hochul announced on Thursday that all vehicles sold in the state will need to be zero-emissions by 2035. 
The Hill reports New York will take a gradual approach toward meeting its goal, requiring 35 percent of new passenger cars, pickup trucks, and SUVs to be zero-emission by 2026, and 68 percent by 2030. All new school buses will need to meet this expectation by 2027, before the entire fleet follows suit in 2035. 
The announcement comes one month after California issued a ban on all new gasoline-powered cars by 2035. "We had to wait for California to take a step because there's some federal requirements that California had to go first—that's the only time we're letting them go first," Gov. Hochul said in a press conference. 
As part of the Clean Air Act in 1970, Congress authorized California to establish its own vehicle emissions standards by applying for a waiver with the Environmental Protection Agency. The state was singled out because it had become synonymous with smog. KCET points out Frances Beinecke, former president of the Natural Resources Defense Council, recalls commuting through Los Angeles in the 1970s, writing, "When the air hit unhealthy levels of pollution more than 200 days a year." 
"Once they made that decision, we are able to step up immediately and say now there's nothing holding us back," Hochul said of California's historical precedent through the Clean Air Act. 
The New York governor also announced a $10 million investment in the Drive Clean Rebate Program in the state, which offers residents a rebate of up to $2,000, along with a $7,500 federal tax rebate, if they buy an electric car.