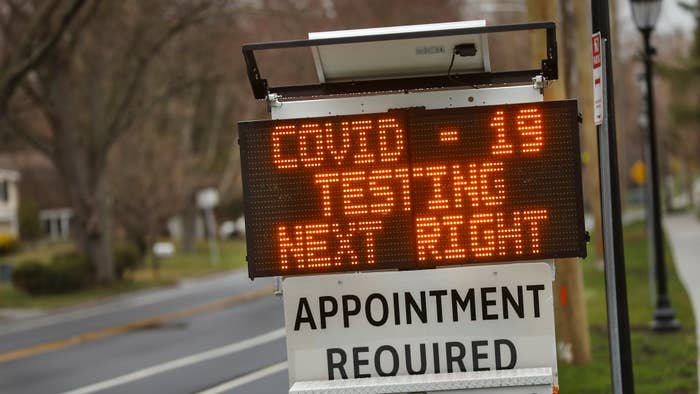 David James, president of the Louisville Metro Council in Kentucky, has been engrossed in a long-standing battle with a group of alleged scammers who are thought to be Illinois-based, WDRB reports.
James and local advocate Tara Bassett have been trying to force them out of Kentucky since last year when the group started testing people's DNA for disease. James suspects that the global COVID-19 outbreak has spawned their return as they pose as a number of testing sites.
To make matters worse, the scammers are reportedly performing unsafe medical practices that are potentially putting anyone that visits their sites at risk. It's also being alleged that they are using people's DNA to steal their personal information. 
"It's really Medicaid fraud, is what it actually is. There is no reason that you should spend $240 dollars for a COVID test," James said. "And they're using the same gloves on Person A that they used on Person B, that they used on Person C." He recalls one day seeing more than 100 people visit their testing site before throwing their supplies into the back of a truck and fleeing. 
"They showed up again in late February, early March and I actually ambushed interviewed one of the guys that's still on this team," Bassett explained. "They're the scum of the earth and they're praying on the poorest of the poor and I'm going to do everything in my power to get them the hell out of Kentucky." 
The Justice Department has established a task force to investigate instances of fraud and price-gouging amid the COVID-19 pandemic.