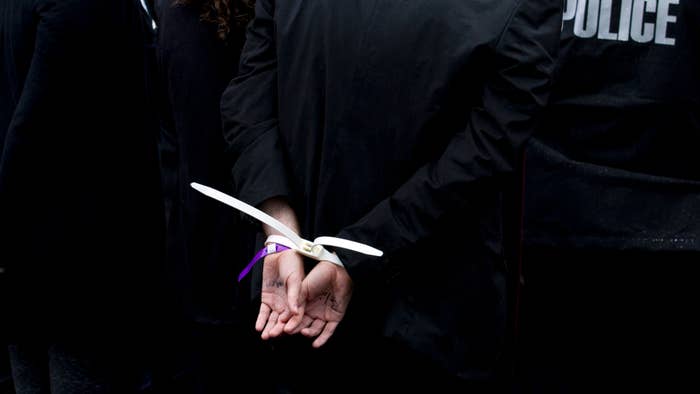 Two women were arrested after attacking a man with several containers of glitter during a dispute at his Clearwater, Florida apartment, WFLA reports. 
Kaitlin O'Donovan, 27, and Sarah Franks, 29, arrived at the unidentified man's residence shortly before 3 a.m. Monday where an argument ensued as he stood on his fenced balcony. O'Donovan and Franks struck the man's head and torso with glitter. Franks then climbed over the balcony fence as the victim went into his apartment, and followed him inside. She threw more containers of glitter before opening the front door for O'Donovan, who tossed even more glitter at him. 
The two women left the apartment before police arrived, but were eventually found at Franks' home by tracing the vehicle they used to flee the scene. Authorities noticed that there was glitter inside the car, which police said was still warm. 
Franks and O'Donovan have been charged with felony burglary with assault or battery. Franks was also given a misdemeanor criminal mischief charge because, according to police, she kicked a window while leaving the apartment until it broke. 
It's unclear if the man suffered any injuries from the glitter attack. The Charlotte Eye Ear Nose & Throat Associates warns that even the tiniest piece can be detrimental if it gets in a person's eye, potentially scratching their cornea, causing light sensitivity, bloodshot eyes, and more. If left untreated, the eye can worsen into a corneal ulcer.