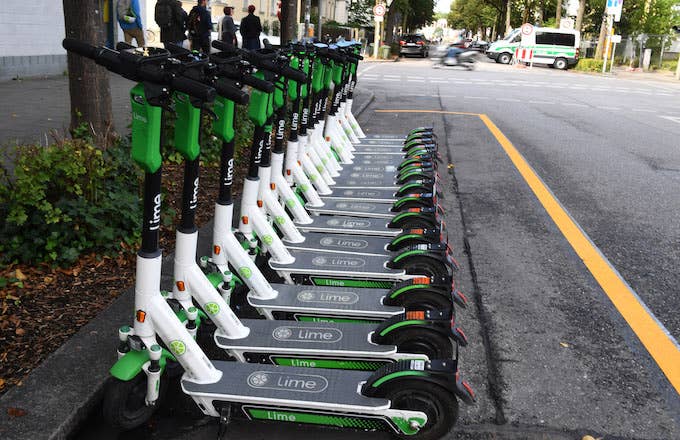 Randall Williams, 59, was arrested and charged with a third-degree felony count of criminal mischief after he was caught on a Ring camera allegedly tampering with two of the city's Lime-brand electric scooters, NBC Miami reports.
Fort Lauderdale Police made the arrest after obtaining footage which allegedly shows Williams using a tool to cut the brake line of two e-scooters. 
The location of where this video was taken has led authorities to link Williams to 20 incidents involving scooters with severed brake lines in the area, allegedly causing about $1,400 in damage. The Fort Lauderdale Police department have been investigating the cause of nearly 140 vandalized scooters since April. Authorities assert that all of these incidents have occurred within a two-block radius of Williams' home. 
"Vandalizing property is a crime and only harms those who rely on these vehicles every day as an affordable, convenient way to get around," a Lime spokeswoman said in a statement, per Miami's ABC-affiliate WPLG. "Lime takes vandalism seriously and we are thankful that FLPD was able to apprehend a suspect in this case. Lime will pursue appropriate legal action against those that damage or vandalize our property." 
Lime e-scooters made their way to Fort Lauderdale in November 2018 as a means to "help with some of the traffic congestion and also help with environmental protection," according to the company's director of strategic development Todd O'Boyle. As evidenced by other cities with e-scooters, not everyone welcomes their arrival with open arms.
Williams has since been released on a $500 bond.