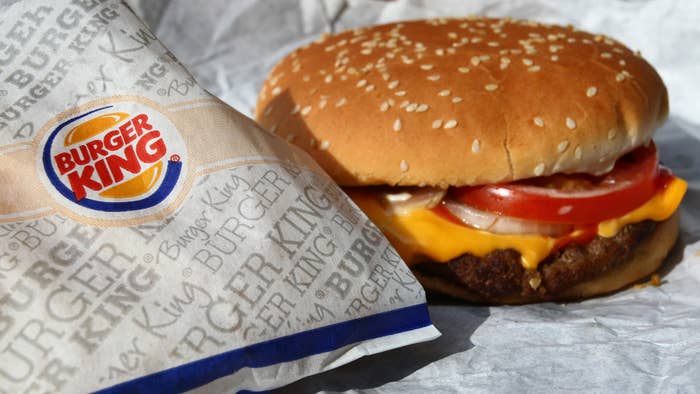 In conjunction with the theatrical release of Birds of Prey, Burger King is helping its customers move on from their own Mr. J by offering them a free Whopper on Valentine's Day.
All you need to do is show a photo of your ex at one of the participating stores, and place it in their "breakup box." Depending on how badly that relationship went south, it may not be too much to ask.
If you must know what happens to this photo after it's inside the box, Burger King wants to assure you that everything they receive will be destroyed once the promotion has run its course. But then again, if you have gone this far, are you really concerned about what happens after their photo is in the "breakup box"?
This promo is only available in four locations. 
New York City (327 West 42nd St.)
Los Angeles (545 North Victory Blvd.)
San Francisco (35 Powell St.)
Boston (150 Everett Ave.)
If you cannot get to any of those locations, there is something of a consolation prize. You can go on the Burger King app next week, and take a brief quiz. If you answer all the questions correctly, you can get a Whopper for $3. Even though this alternative deal isn't as enticing as a free Whopper, at least you don't have to live with the guilt of heartlessly exposing your ex.