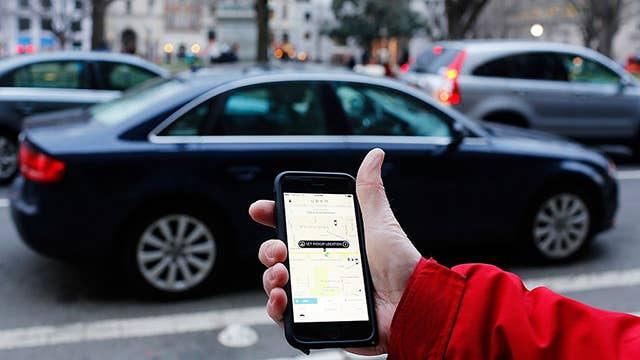 A new study bolstered by research at three different universities suggests that Uber and Lyft car services may be discriminating against black and women riders.
Researchers at the Massachusetts Institute of Technology, Stanford University, and the University of Washington conducted analysis from nearly 1,500 rides in Seattle and Boston over the course of two years, according to the BBC.
Undergraduates were given identical phones with three car service apps—Uber, Lyft, and Flywheel—and were instructed to take numerous rides. All passengers were asked to note when they requested a ride, if it was accepted (or denied) by the driver, when they were picked up, and when they made it to their destination. In Boston, researchers also tested using names that sounded stereotypically black or white.
And all those rides later, research revealed that black riders experienced longer wait times and more frequent cancellations, while female riders were more likely to be overcharged or taken on longer routes. Findings showed that it took up to 28% longer for male passengers with black-sounding names to have their rides accepted, and they were more than three times as likely to have their trip cancelled. Female passengers reported having drivers who drove through busier and longer routes. "The additional travel that female riders are exposed to appears to be a combination of profiteering and flirting to a captive audience," the researchers noted of its female testers.
Uber has announced a new partnership with General Motors to allow Uber drivers to rent GM vehicles on a weekly basis, according to Reuters. But before the new launch, researchers suggest the issue of discrimination needs to be addressed. "Peer transportation companies such as Uber and Lyft present the opportunity to rectify long-standing discrimination or worsen it," the researchers stated. "Removing names from trip bookings may alleviate the immediate problem but could introduce other pathways for unequal treatment of passengers."
While the new study suggests discrimination, Lyft spokesperson Adrian Durbin says otherwise. "We are extremely proud of the positive impact Lyft has on communities of color," Durbin said in a statement. "Because of Lyft, people living in underserved areas—which taxis have historically neglected—are now able to access convenient, affordable rides. We provide this service while maintaining an inclusive and welcoming community and do not tolerate any form of discrimination."