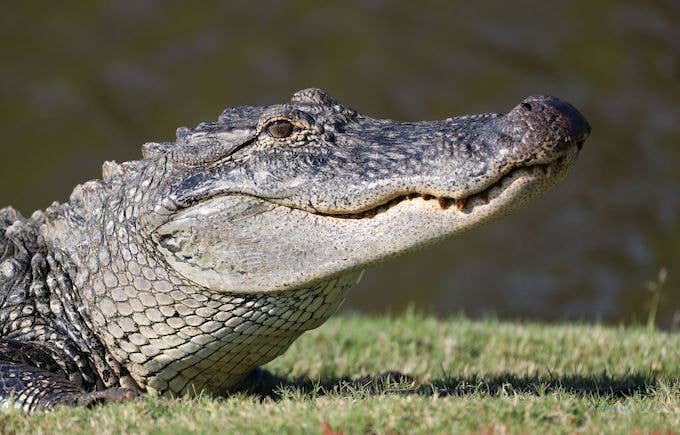 An 11-foot alligator broke into someone's home in Clearwater, Florida early Friday, according to Buzzfeed News. The resident reportedly woke up in the middle of the night, saw the reptile, and immediately called the police. 
The Clearwater Police Department posted a video of the animal inside the home, confirming that the alligator got inside by breaking down a kitchen window on the ground-level, knocking over four bottles of red wine in its path.  
In a statement to the Tampa Bay Times, 77-year-old Mary Wischhusen said she was on her way to the restroom at 3:30 AM when she saw the massive animal inside her home. "All I had was a vision of a huge head, a big head looking at me saying, 'Hey,'" she said. "I don't know why he wanted my red wine, but he got my red wine."
After the homeowner alerted authorities, multiple trappers responded to the scene and apprehended the reptile, which suffered no injuries. 
Florida is no stranger to gator sightings. According to CBS, an alligator wrangled its way into another family's home in Sarasota last month. Additionally, the massive reptiles have been spotted everywhere from golf courses to airport tarmacs.